The Infinite Possibilities in Bridal and Groom Wear
Over time, bridal wear has undergone many changes. While the timeless red bridal saree remains a classic choice for brides, the world of bridal fashion has witnessed an exciting evolution. With the rise of new bridal wear brands, exclusive bridal collections, and innovative bridal wear designers, brides now have an expansive range of styles and trends to explore.

The modern bride is spoilt for choice, with options that range from traditional elegance to contemporary chic. Brides have the ultimate opportunity to curate a bridal look that reflects their personal style.

The realm of groom wear has not remained the same either; it has changed significantly over time. In the context of traditional veshti, grooms now have a broader spectrum of options that go beyond the conventional choices. Shades like rose gold and off-white have emerged as stylish alternatives, allowing grooms to express their personality through their attire.

When it comes to sherwani, there are lots of exclusive brands, options to customize grooms find themselves immersed in a world of limitless choices. Grooms are no longer confined to traditional choices but are empowered to make fashion statements that reflect their unique style.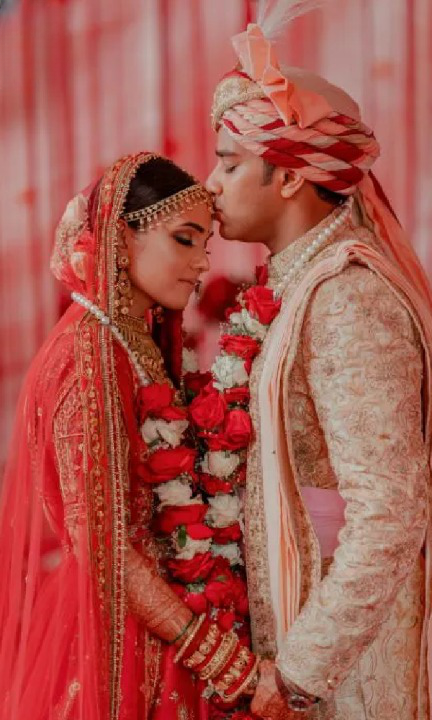 Things to consider when choosing your bridal & groom wear
Whether you envision a traditional affair, a modern soiree, or a destination celebration, wedding your attire sets the stage for the memories you'll create and cherish for a lifetime.