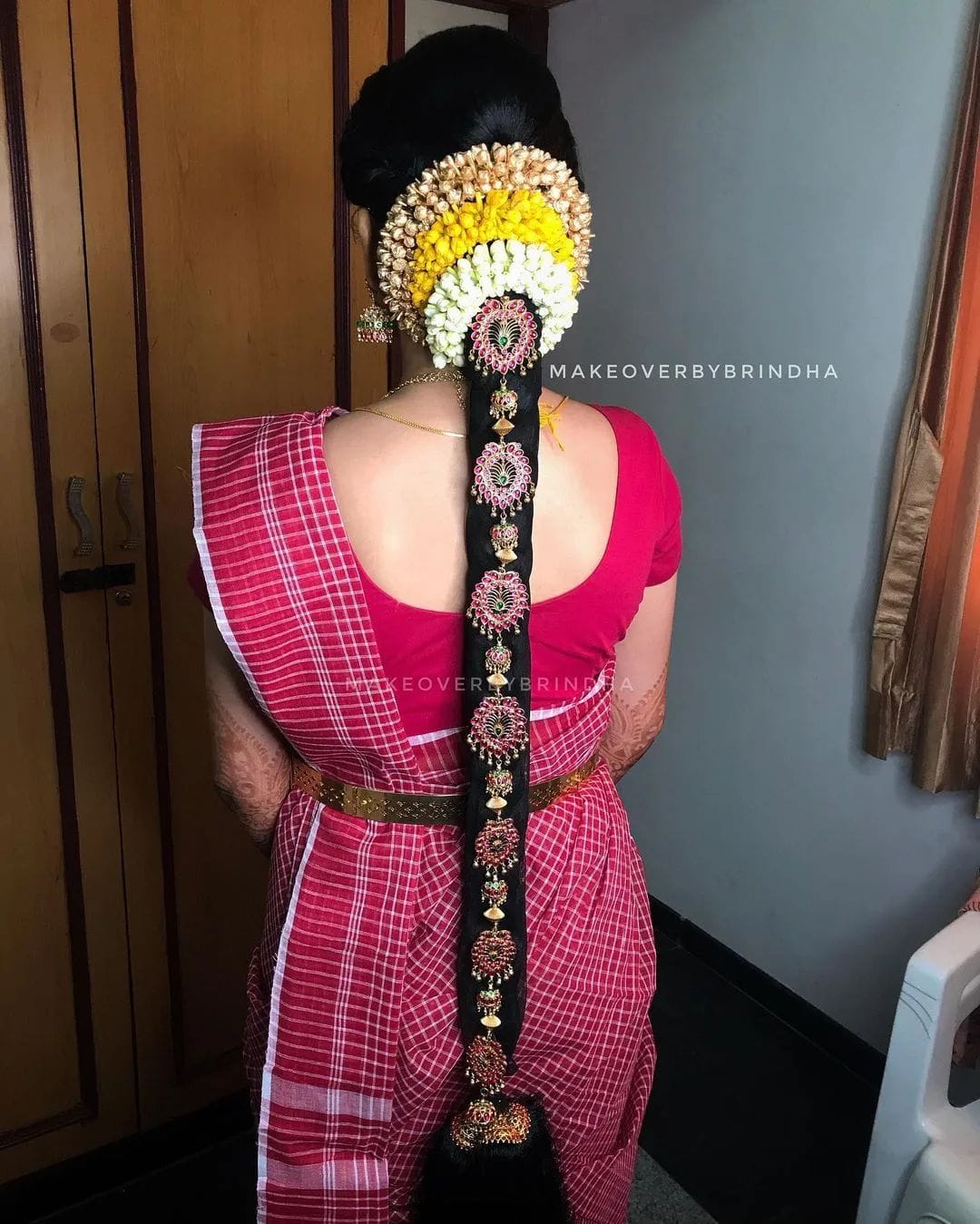 The bridal hairstyle is an integral part of a bride's overall look on her wedding day. It not only complements the wedding attire but also reflects the bride's personality and style. Traditional bridal hairstyles have a timeless appeal, rooted in cultural and regional traditions that have been passed down through generations. From South Indian bridal hairstyles to the north, there are plenty of designs & styles to choose from,
In this content, we will delve into the world of traditional bridal hairstyles, offering tips and inspiration for brides-to-be looking to embrace the beauty of tradition on their special day. Whether you're a bride planning a classic wedding or simply appreciate the elegance of traditional bridal looks, this guide will help you discover the perfect hairstyle to enhance your bridal beauty.
#1 A gorgeous traditional bridal hairstyle with floral accessories perfectly matching this off-white & red saree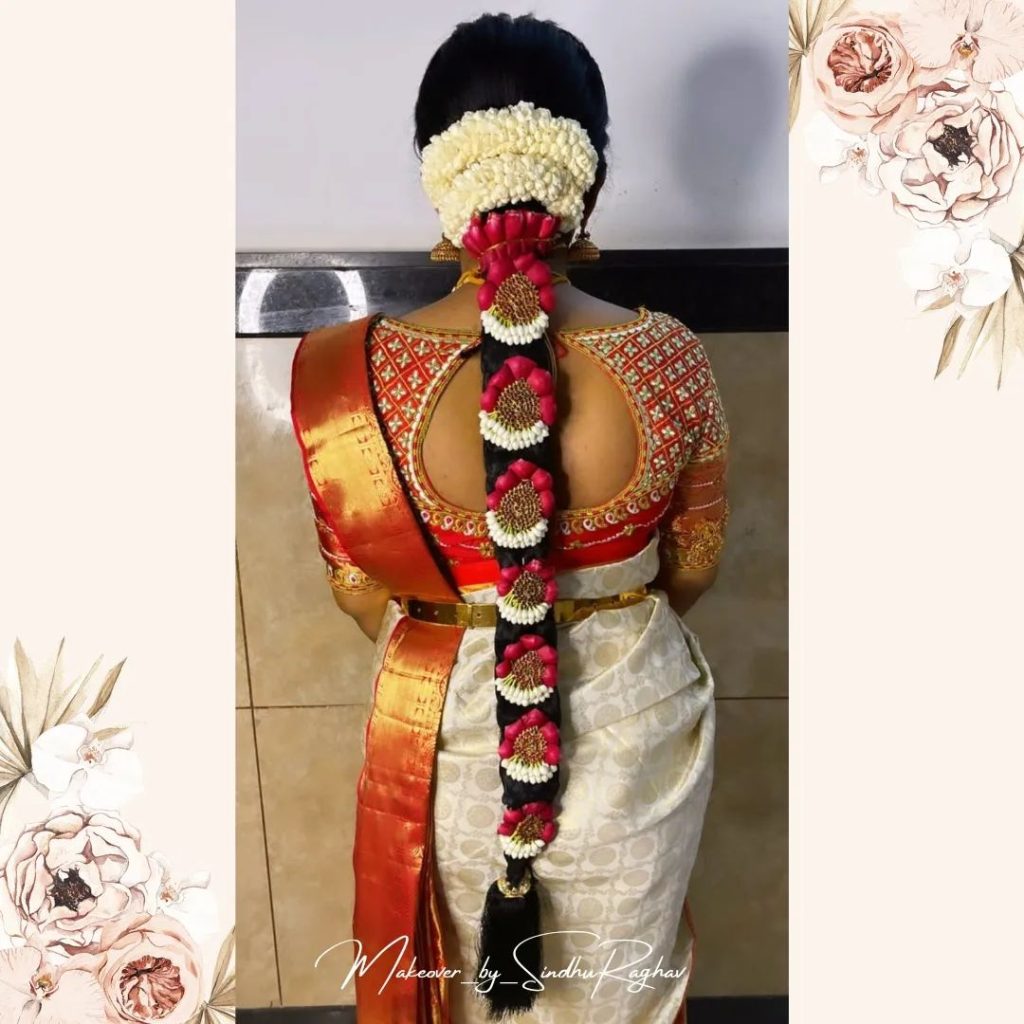 Credits: @makeover_by_sindhuragav
#2 Graceful Bridal Traditions: A breathtaking Poola Jada one of the classics when it comes to Traditional Bridal Hairstyle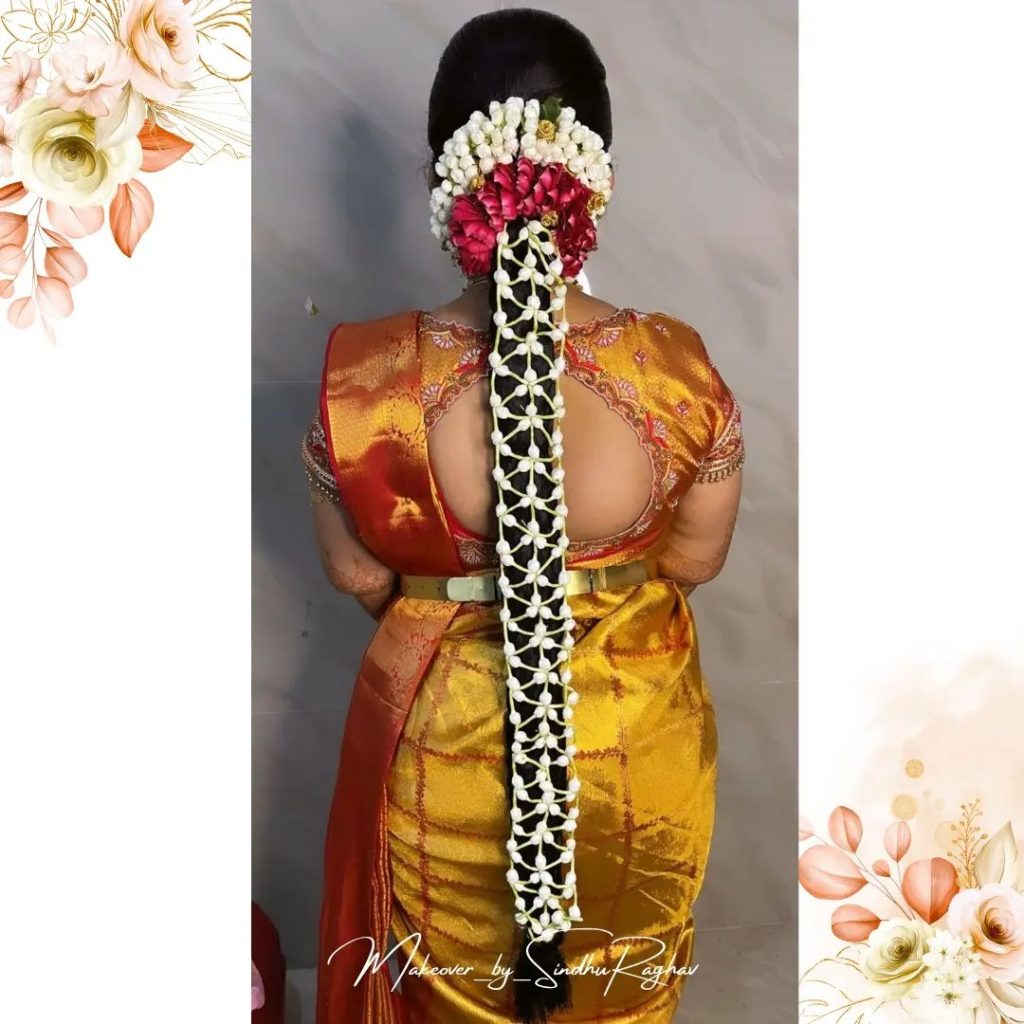 Credits: @makeover_by_sindhuragav
#3 The bride's silk saree and the floral accessories in perfect harmony, creating a seamless and enchanting blend of colors and textures.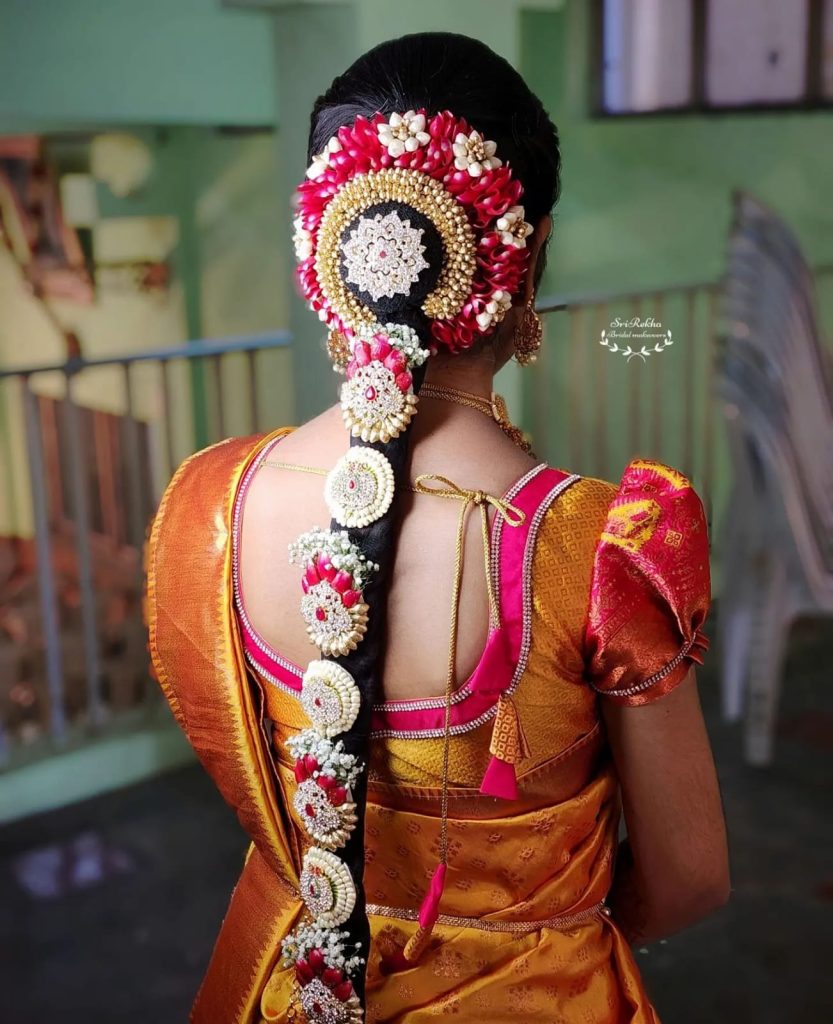 #4 Bridal rental jewelry complementing traditional bridal hairstyle flawlessly, adding a touch of opulence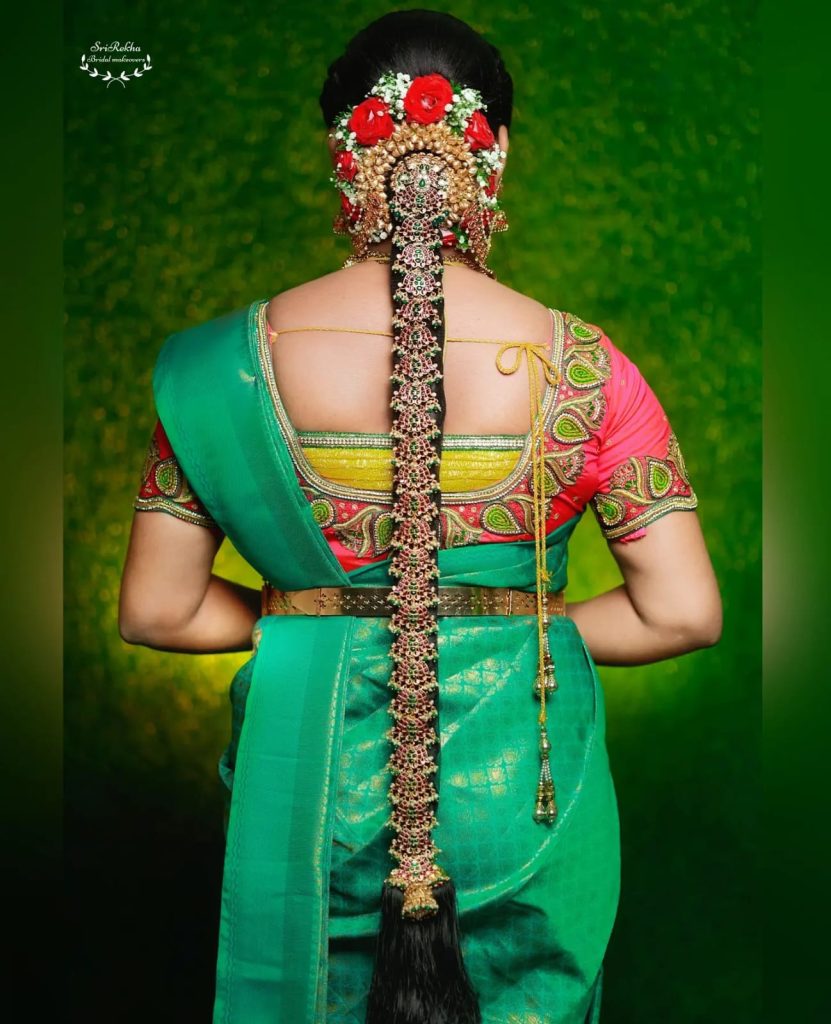 #5 A breathtaking traditional bridal hairstyle that captivates with its timeless beauty.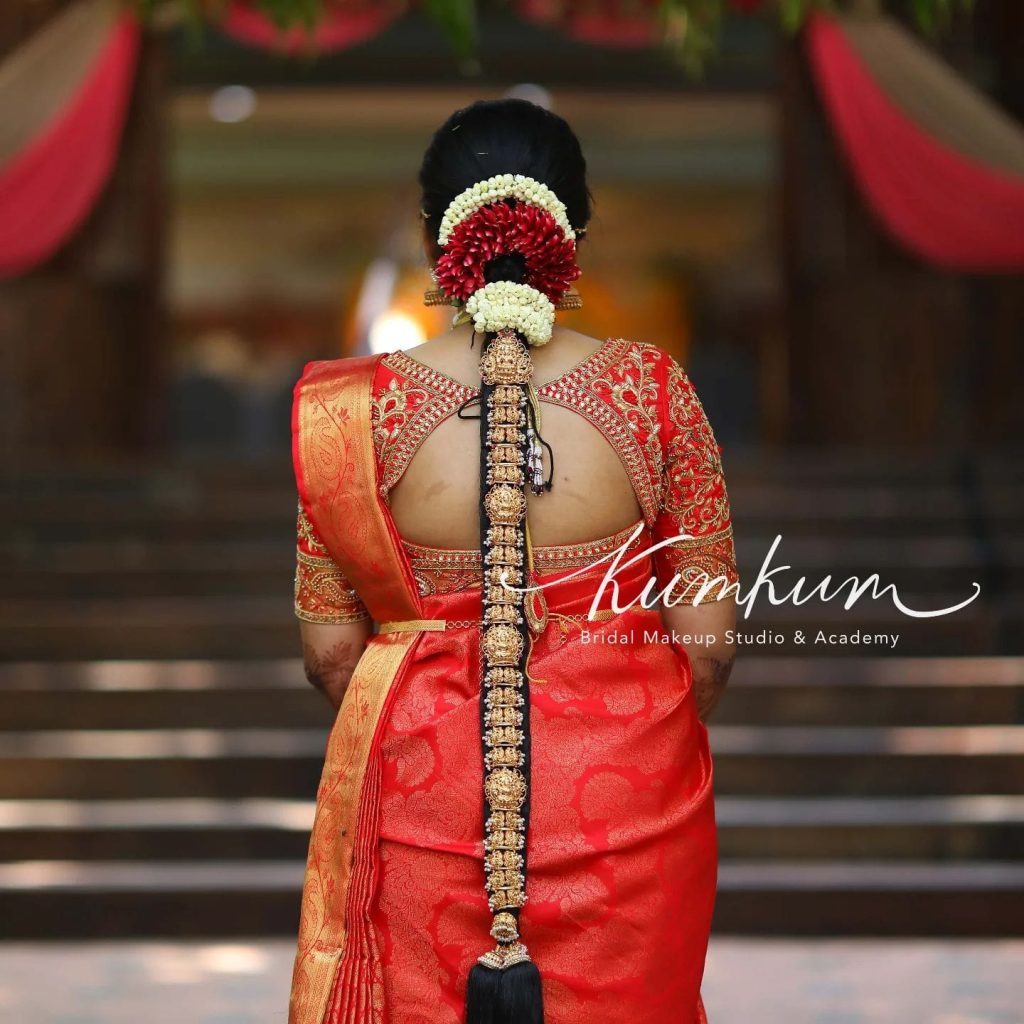 Credits: @kumkum_bridal_studio
#6 This seamless fusion of floral accessories with the bride's silk saree, a sight to behold.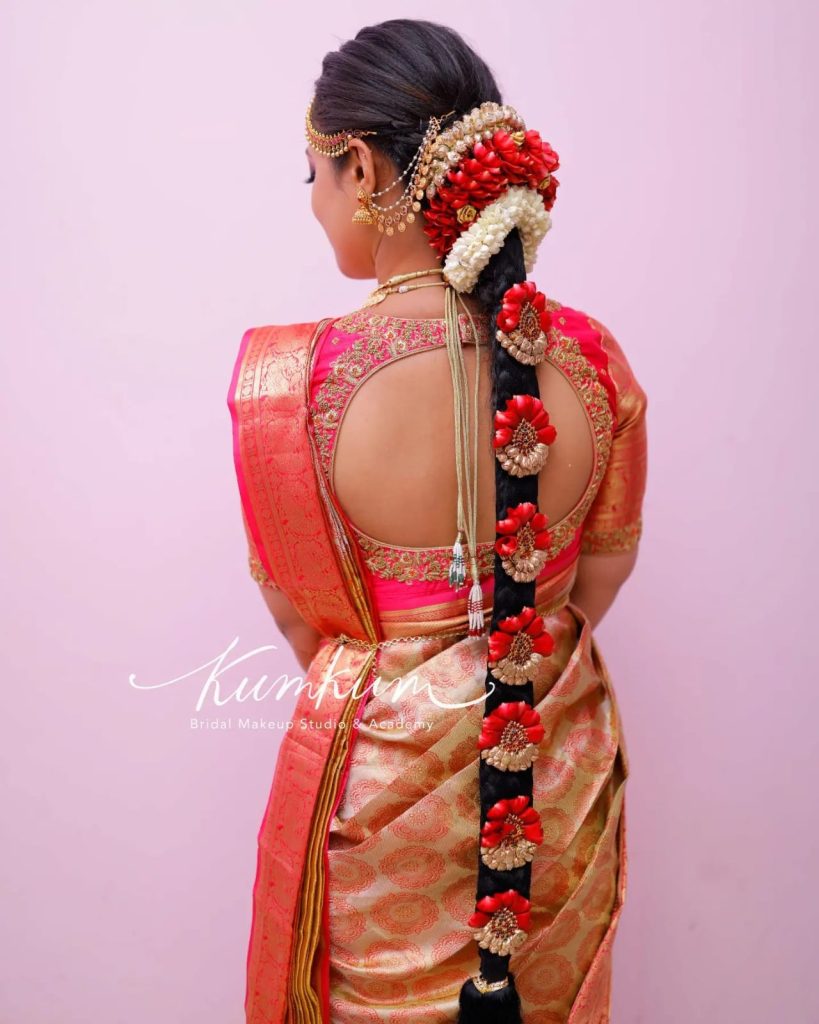 Credits: @kumkum_bridal_studio
#7 "Bridal Adornments: Jewelry that Completes the Traditional Look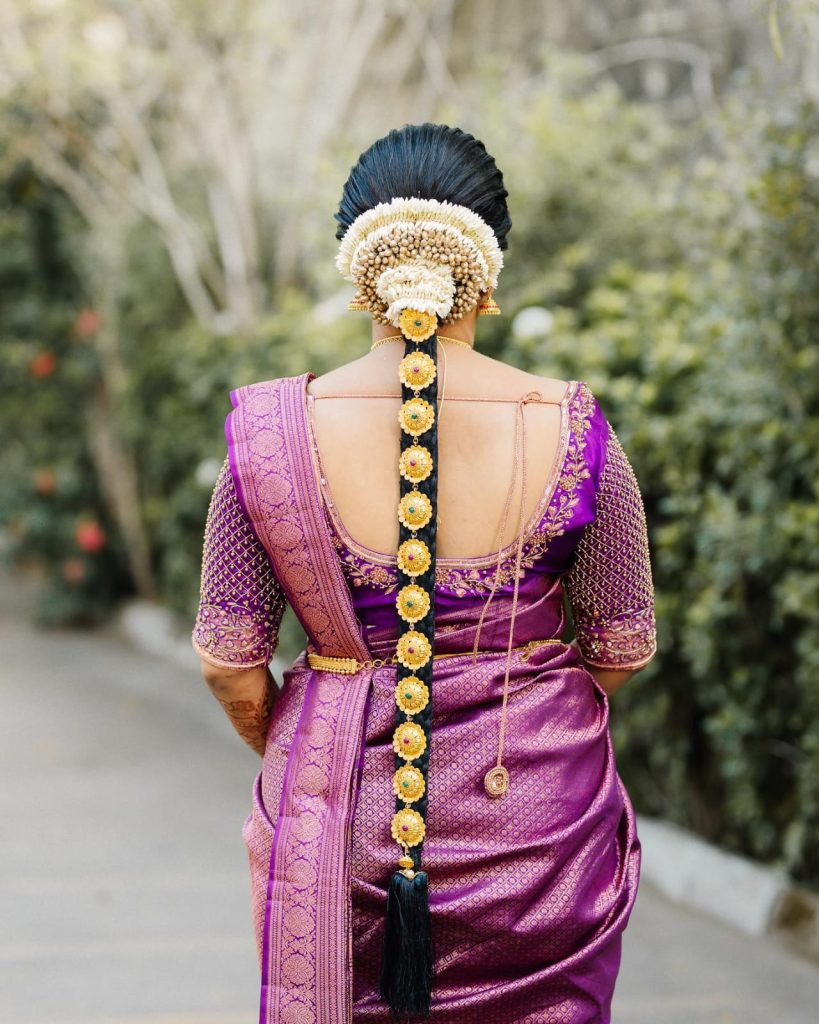 #8 Traditional Hairdo Adorned with Beautiful Flowers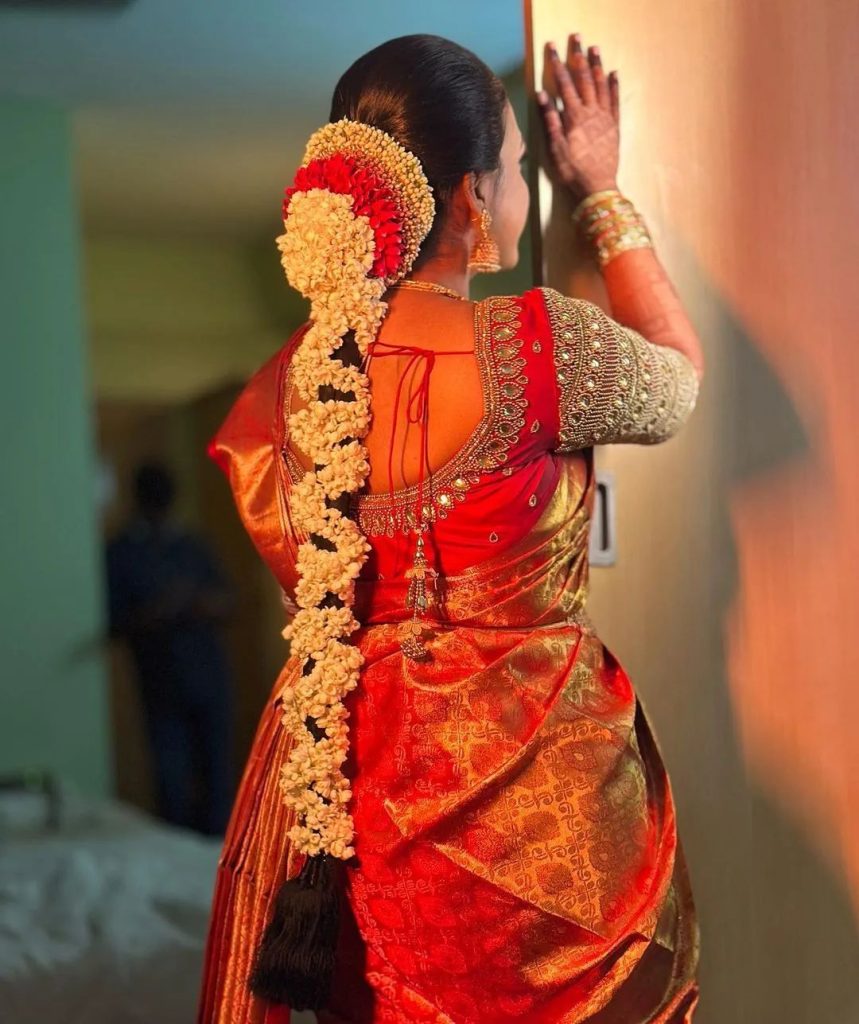 #9 Adding a bit of sparkle to traditional bridal hairstyle can surprise you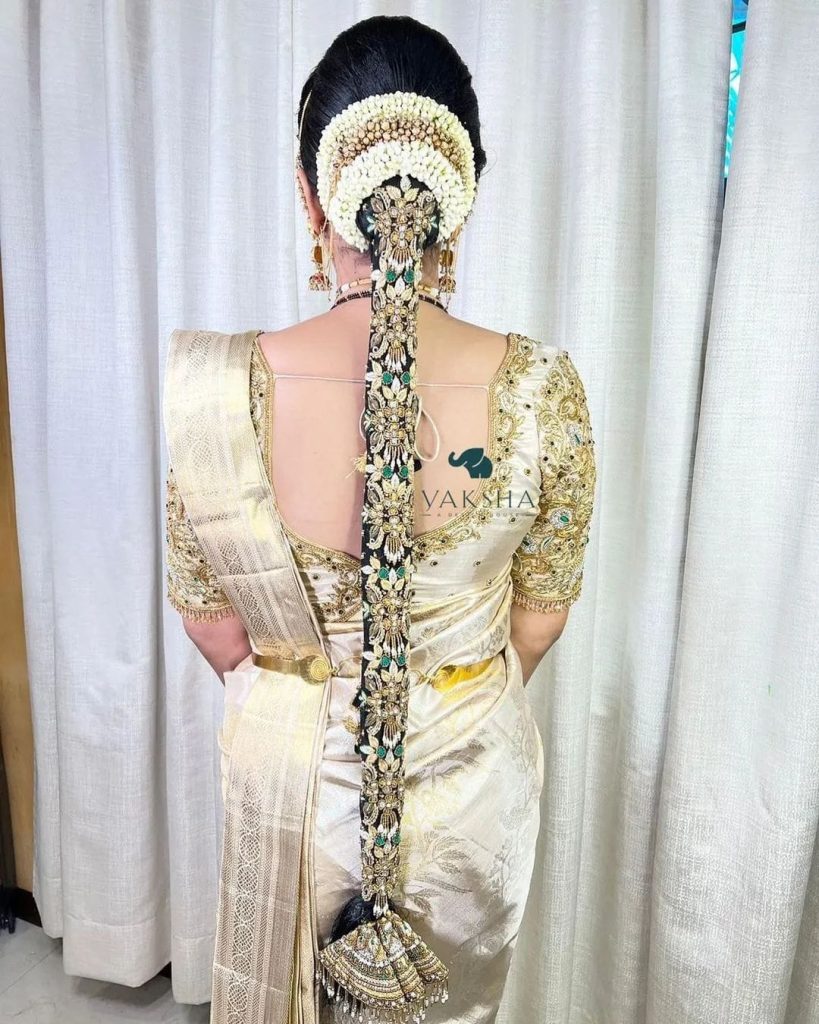 #10 Loving this traditional bridal hairstyle paired with Koora pattu saree – screams simplicity & elegance!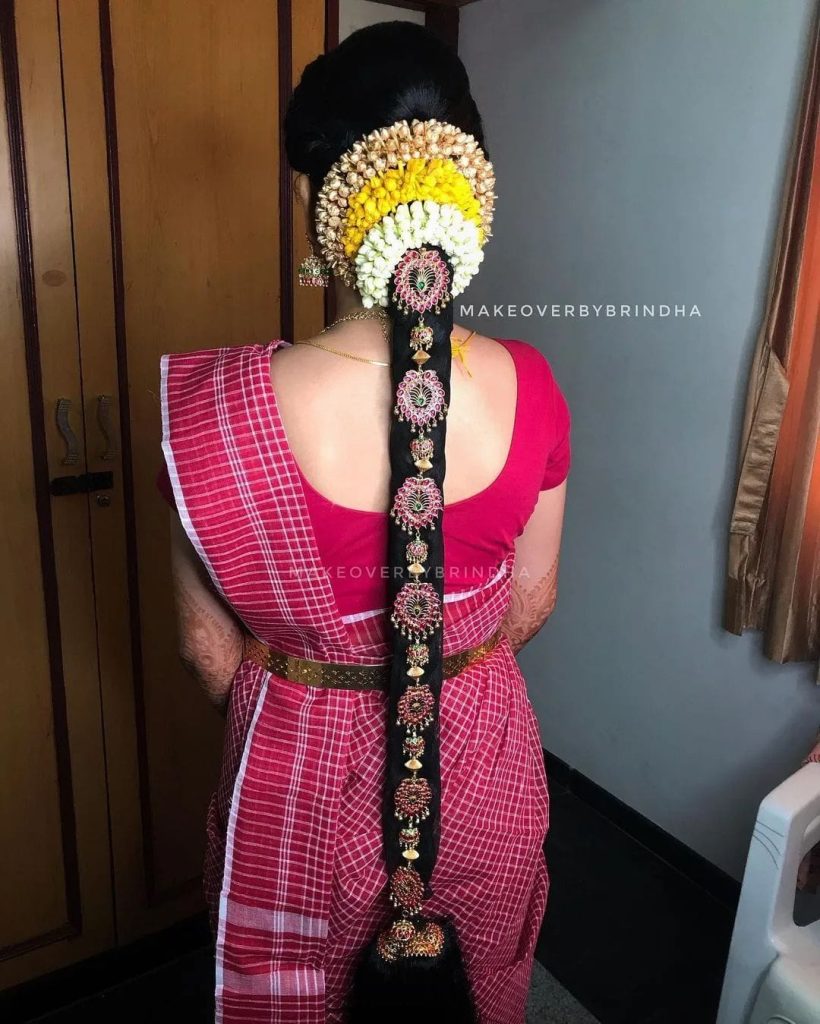 #11 The classic red bridal saree paired with traditional bridal hairdo & golden bridal hair accessories is a timeless elegance!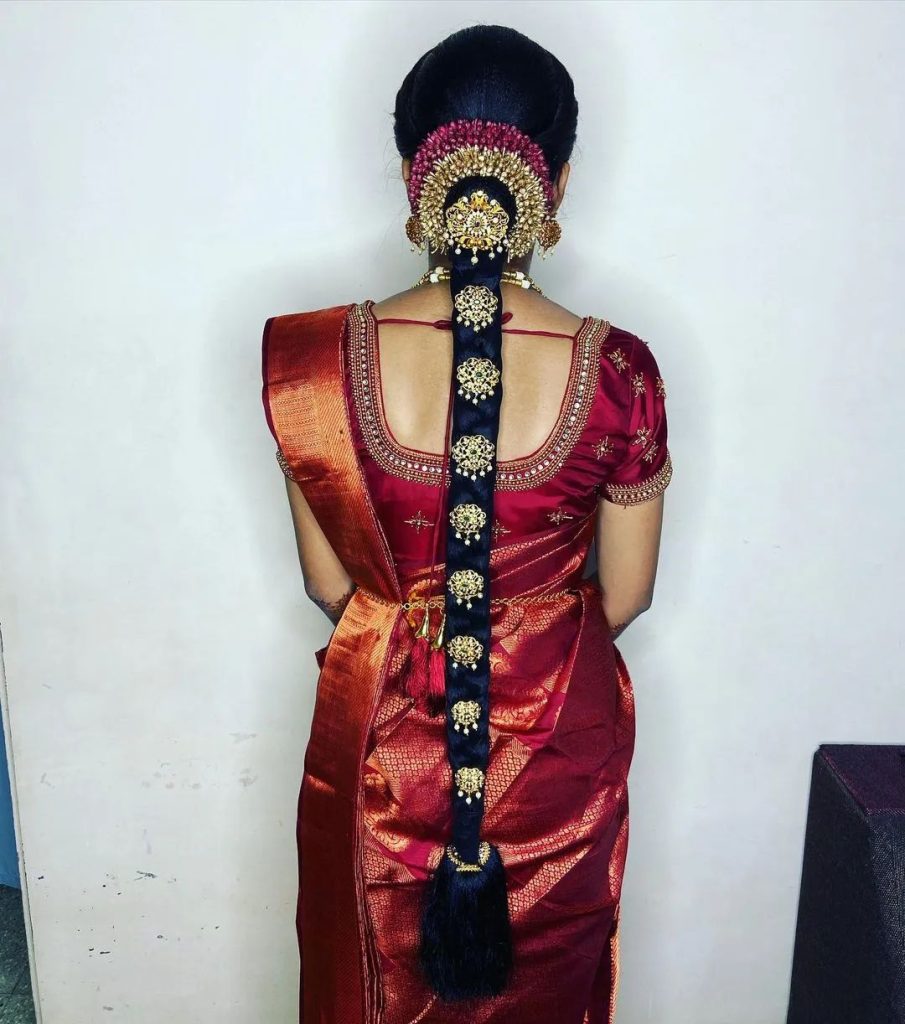 #12 A times look for traditional bridal hairstyle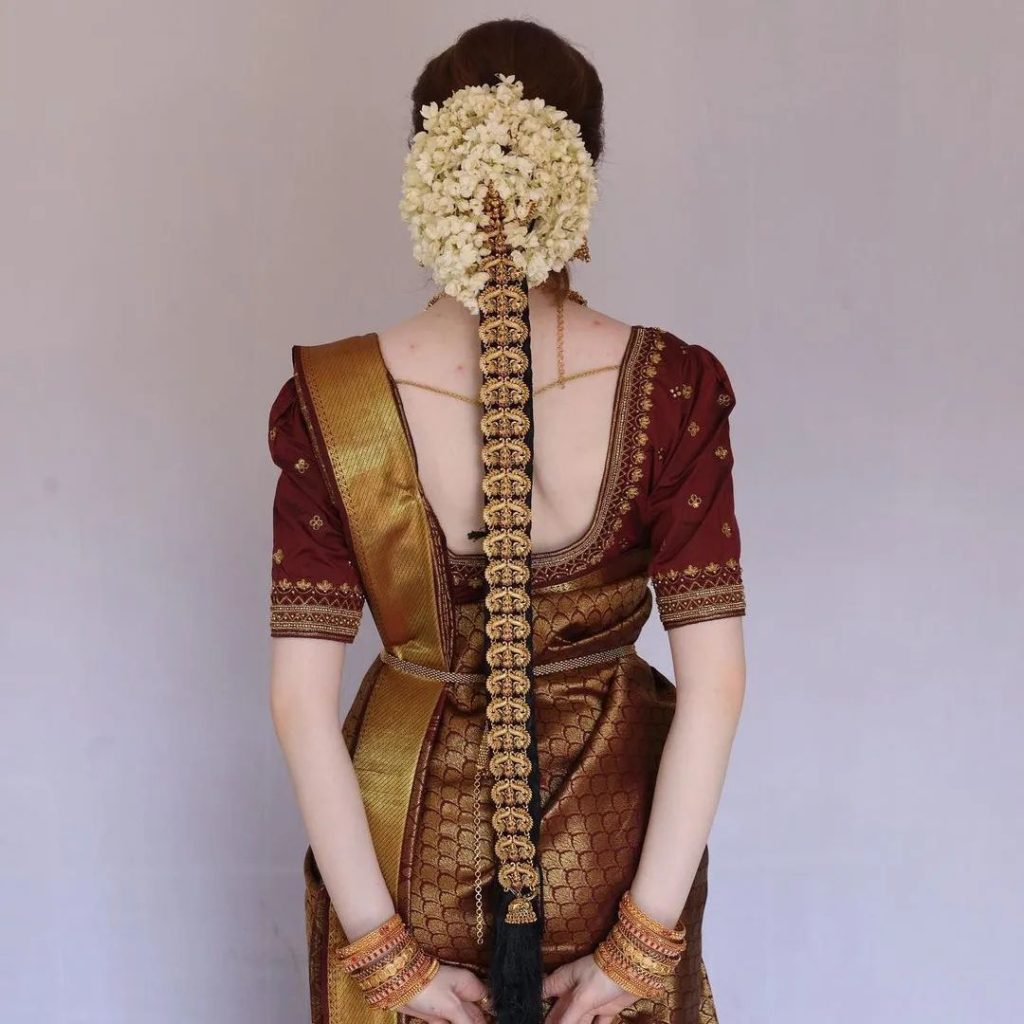 #13 We are absolutely loving this bride's hair accessory – adding a touch of sparkle!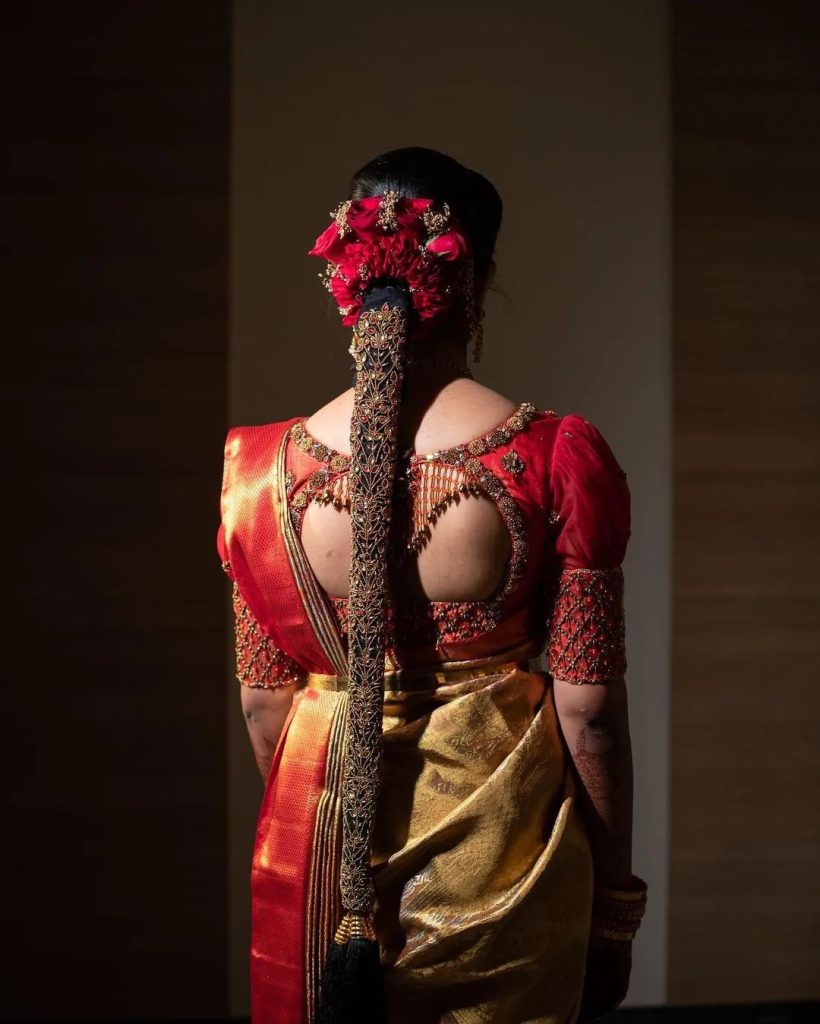 #14 Definitely a one-of-a-kind bridal flowers to adorn this stunning traditional bridal hairstyle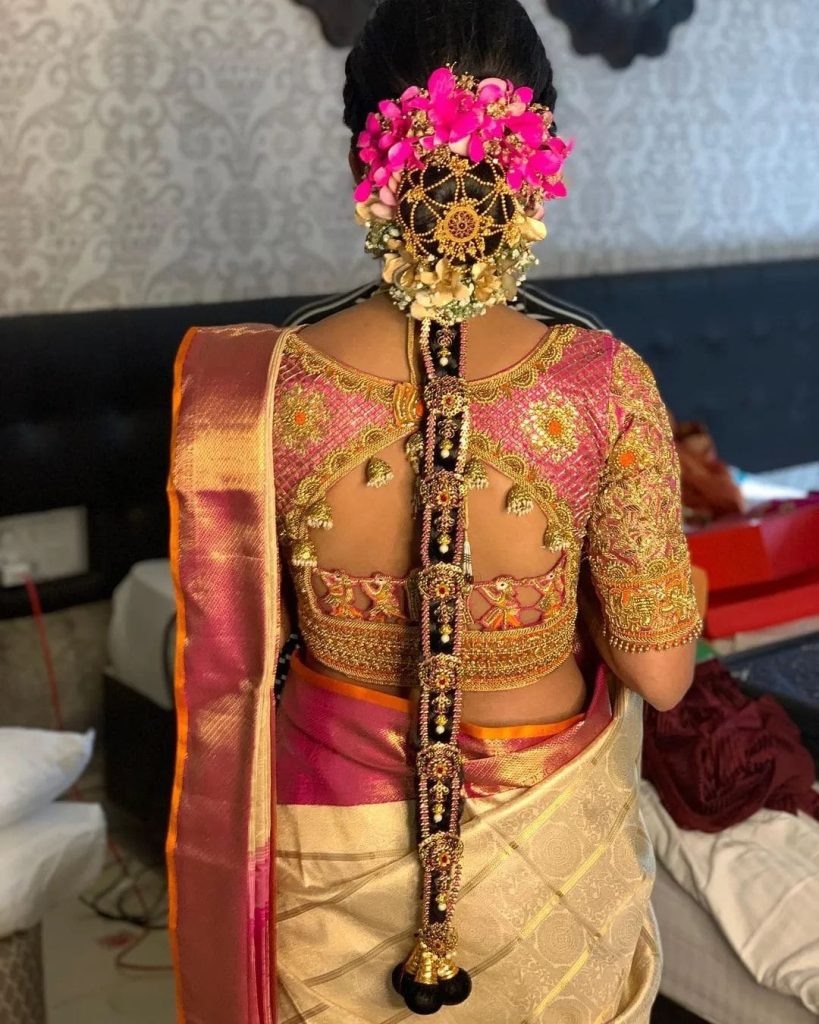 #15 Are you thinking about a peach color theme for your bridal look? Look how seamlessly this bride has coordinated her peach color saree with matching hair accessories – a contemporary yet classic traditional bridal hairstyle!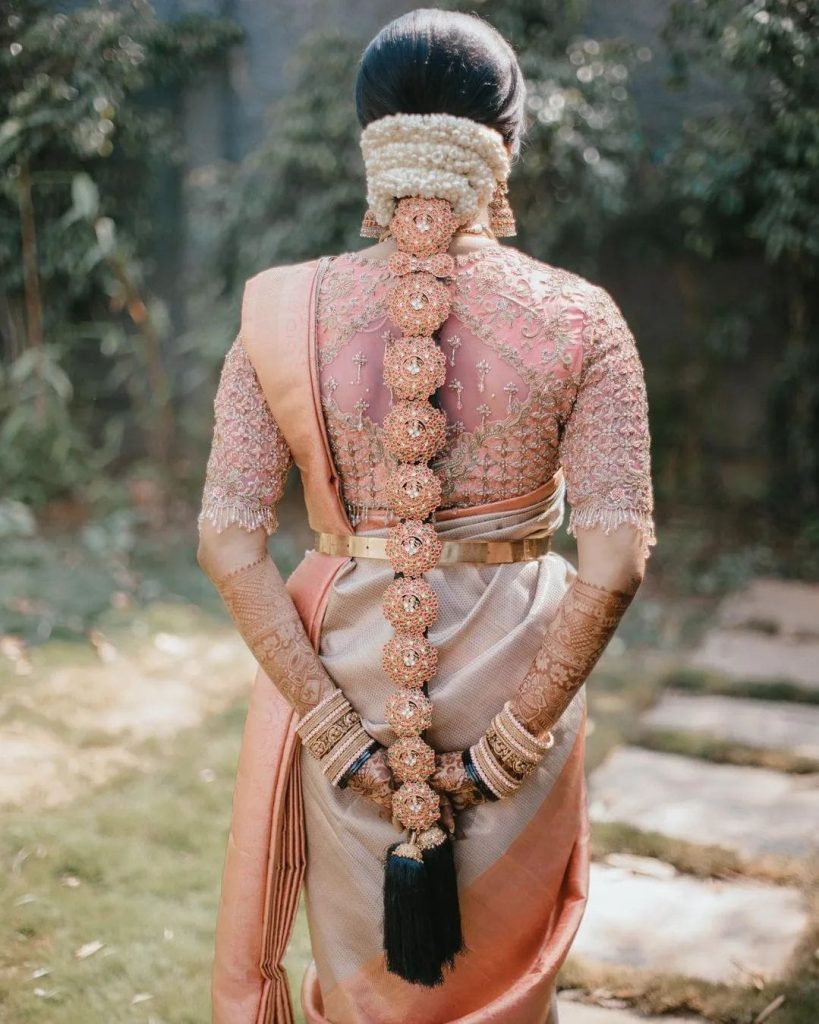 #16 Such a pretty look – traditional & regal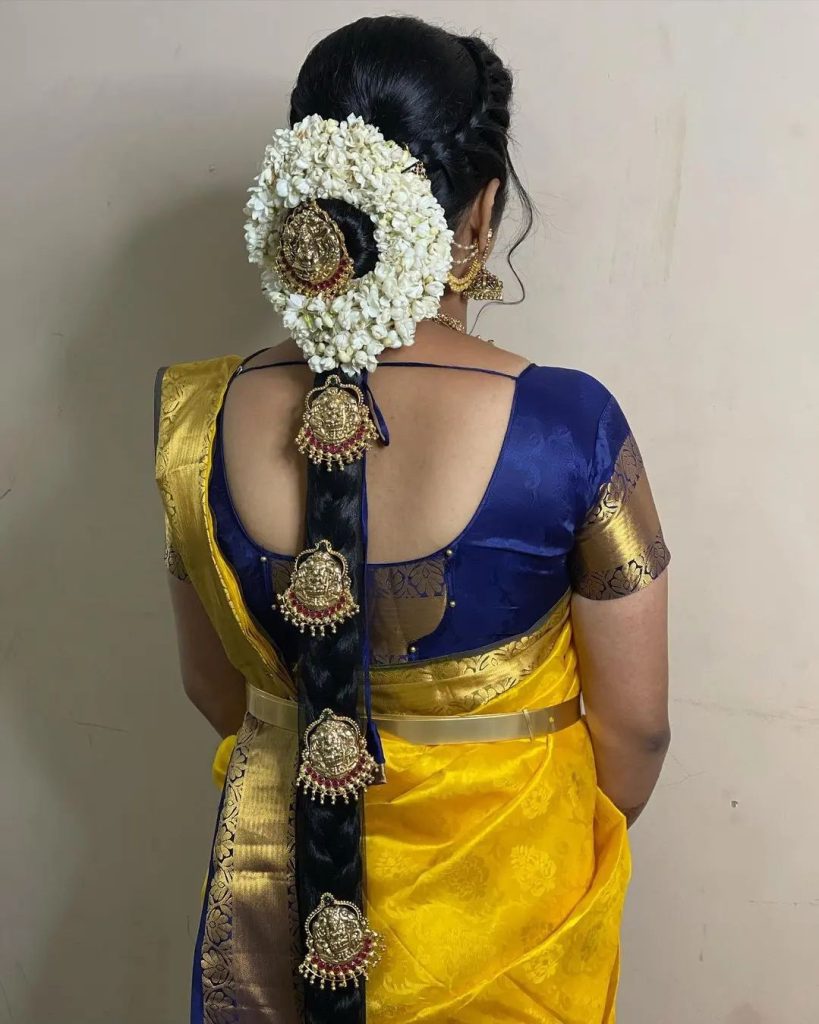 #17 A stunning floral hairdo – eye-catching hairstyle!
#18 A Touch of Glitter: Traditional Bridal Hairstyles with gorgeous bridal hair accessories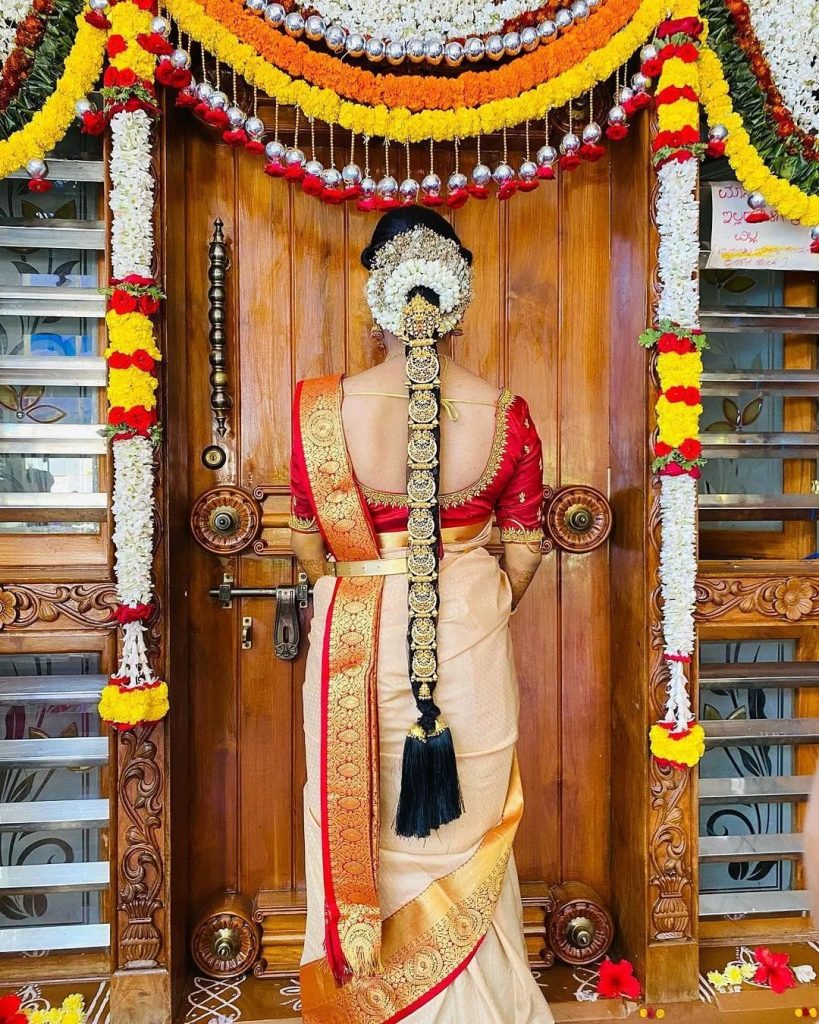 #19 Traditional Beauty with a Sparkling Twist: Bridal Hairstyle Inspiration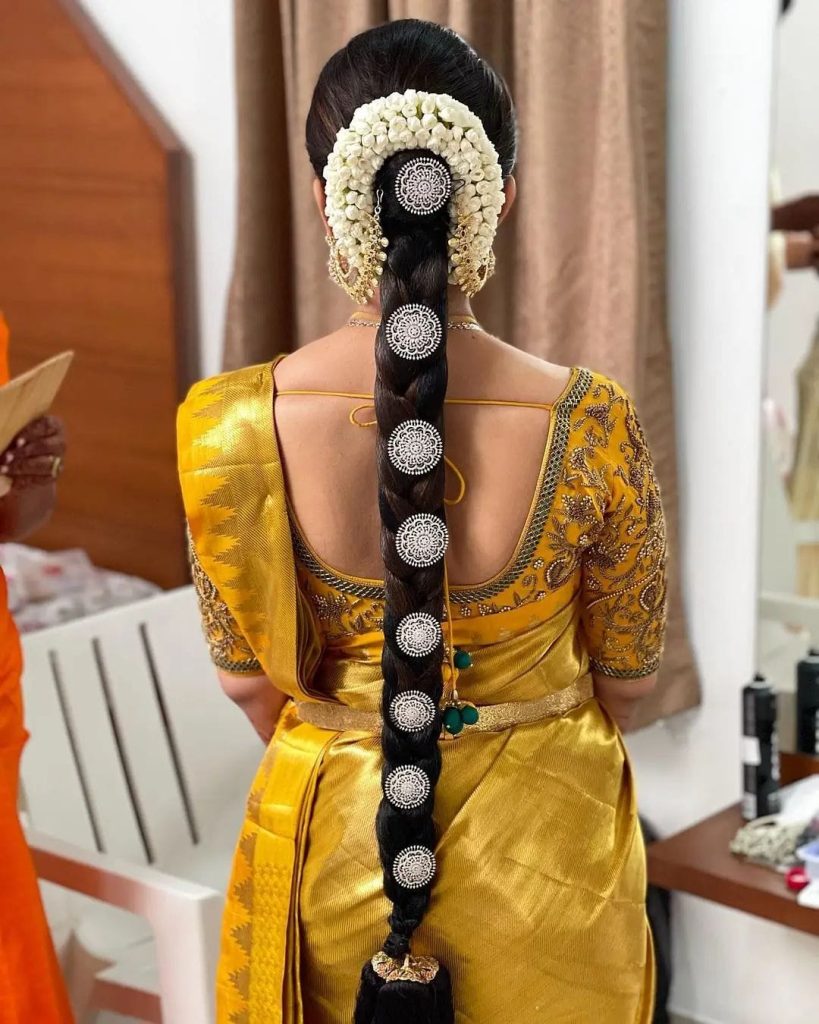 #20 The Allure of Beautifully Adorned Traditional Hairdos