If you're planning an outdoor wedding, you're in for a treat! Outdoor weddings offer a stunning backdrop of nature's beauty, providing a unique canvas for your special day. To help you create a memorable celebration, we've gathered a wealth of outdoor wedding decor ideas that will transform your chosen venue into a dreamy, romantic setting.
When it comes to celebrating love in the embrace of nature, outdoor wedding decor ideas become your canvas for crafting an enchanting matrimonial masterpiece. From rustic chic to elegant garden themes, we've got you covered with inspiration that will make your outdoor wedding truly magical. So, let's explore these enchanting outdoor wedding decor ideas to make your big day picture-perfect.
#1 Stunning Green Lushes and Floral Delights go along with the natural greens seamlessly – a perfect Outdoor Wedding Decor Idea for a place surrounded by nature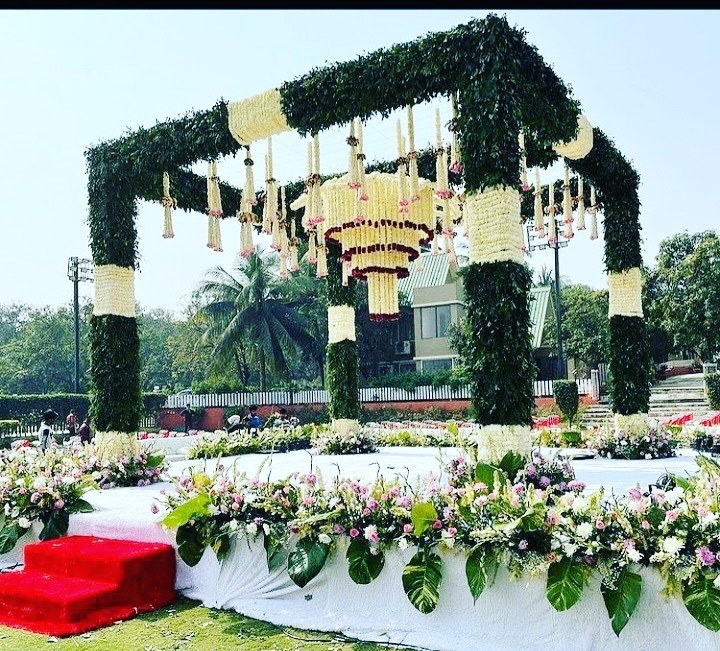 #2 If you are lookin for a blissful Outdoor wedding decor idea: This outdoor wedding decor is designed perfectly for Creating Serene Vibes with a Soothing Color Tone.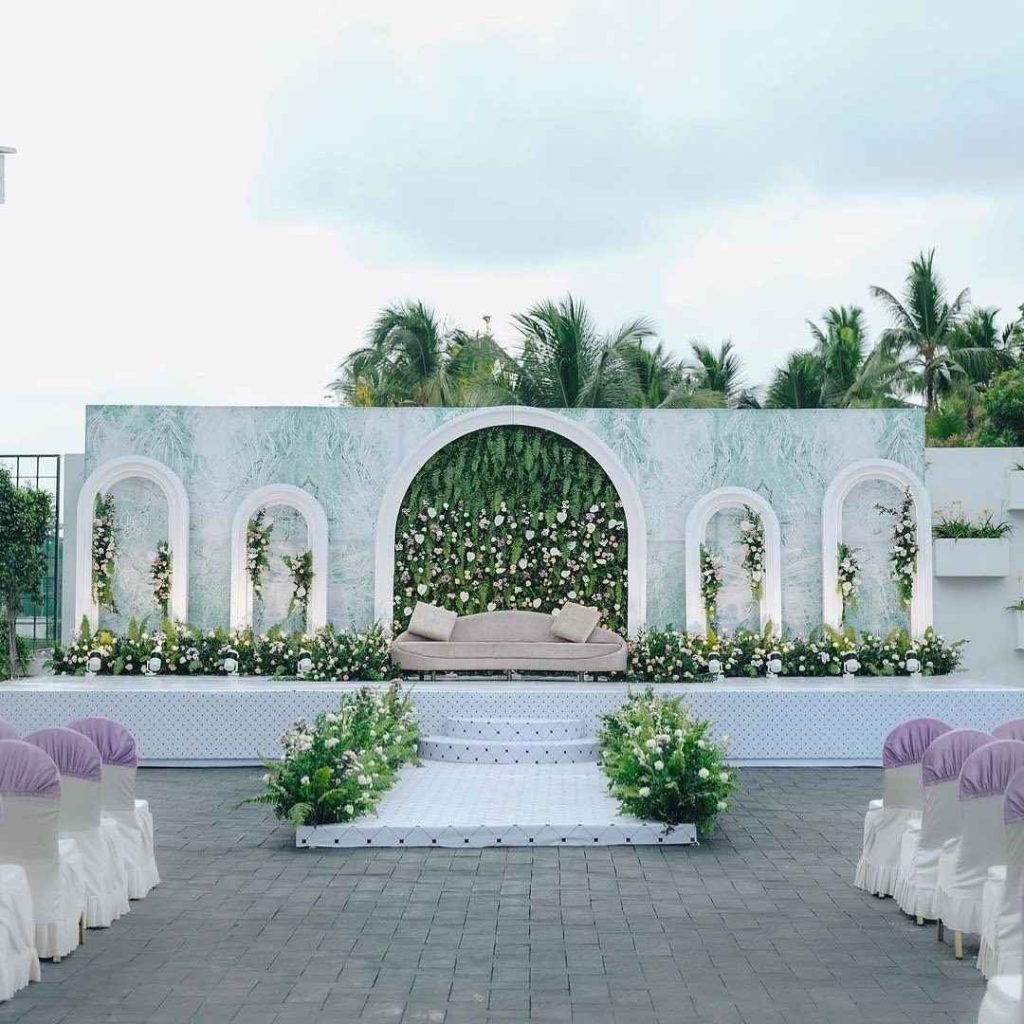 Credits: marshal_events
#3 A floral ceiling could be a magical sight to behold for an outdoor wedding decor!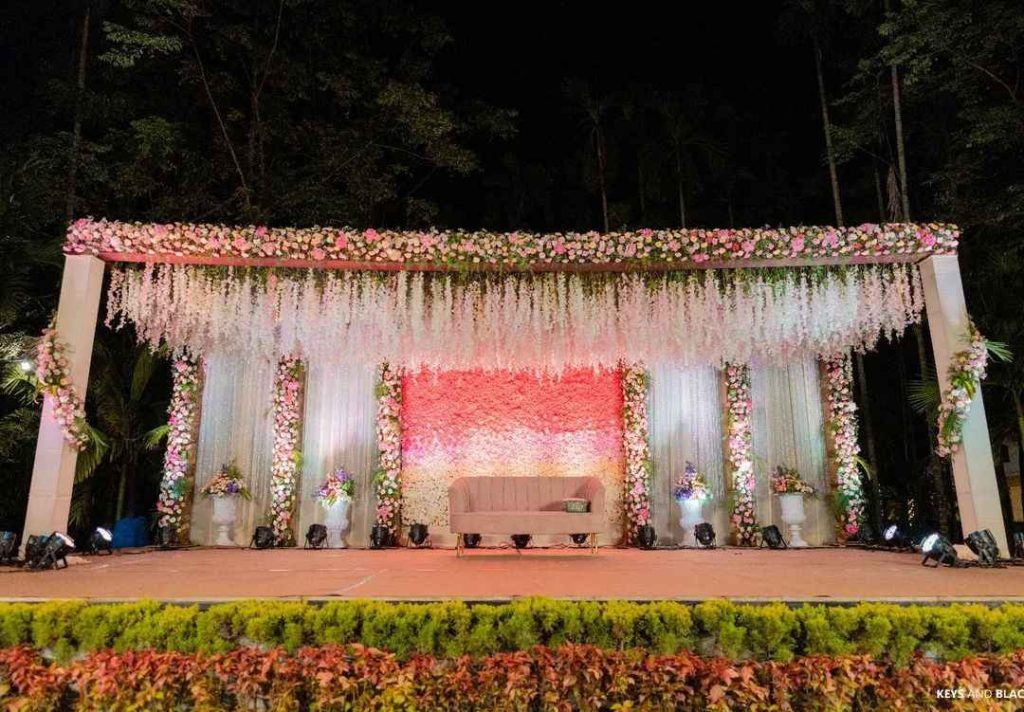 Credits: weplanforyou
#4 Lighting is a big part of an Outdoor wedding. Planning your wedding stage design with lighting as the main element is a great way to illuminate your stage for your wedding!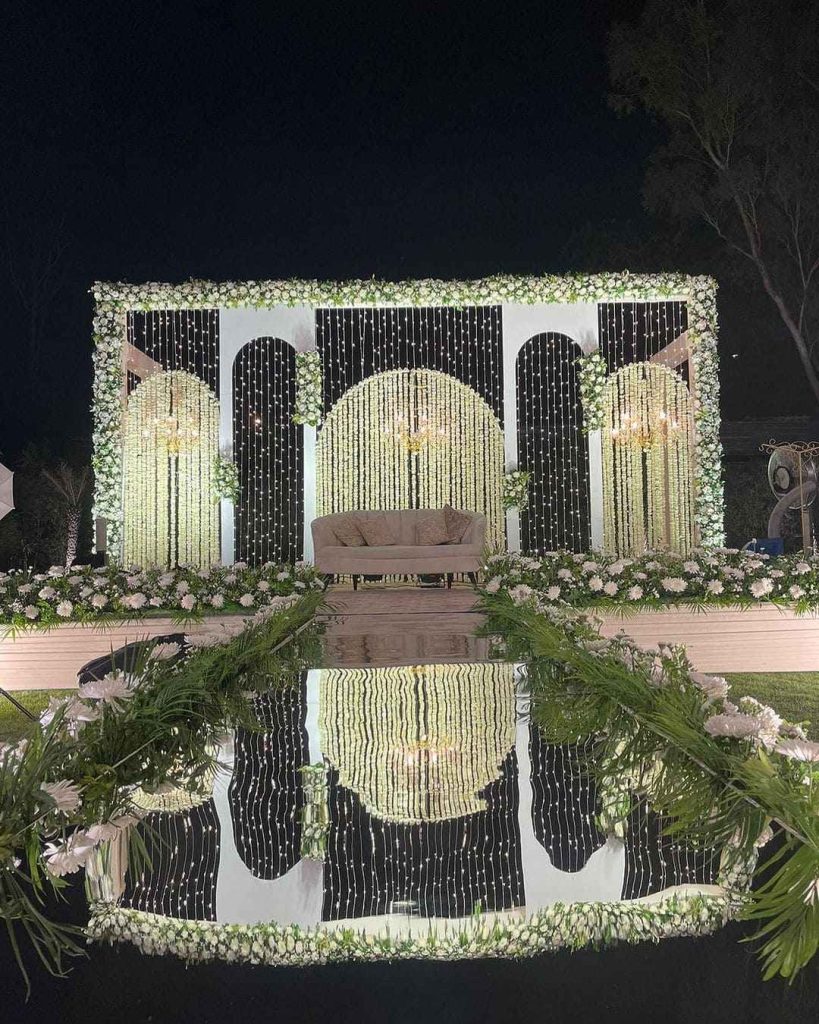 Credits: @aaynaevents
#5 Add a creative edge to your outdoor wedding decor with unique decor structures
Credits: podmevents
#6 Incorporate Gorgeous Florals into Your Outdoor Wedding Decor
#7 Adding a transparent sheet to your outdoor wedding decor offers a unique and practical advantage: it beautifully marries form and function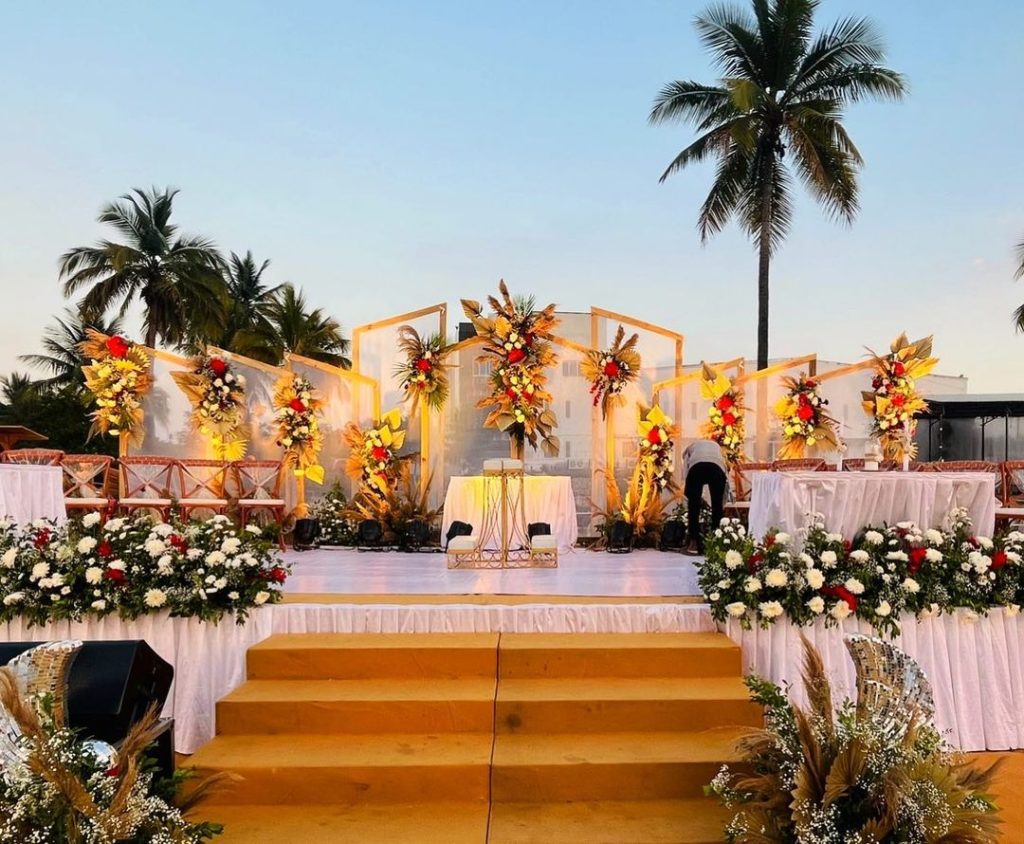 Credits: weddingstories27
#8 Explore a Stunning Color Palette by the Shore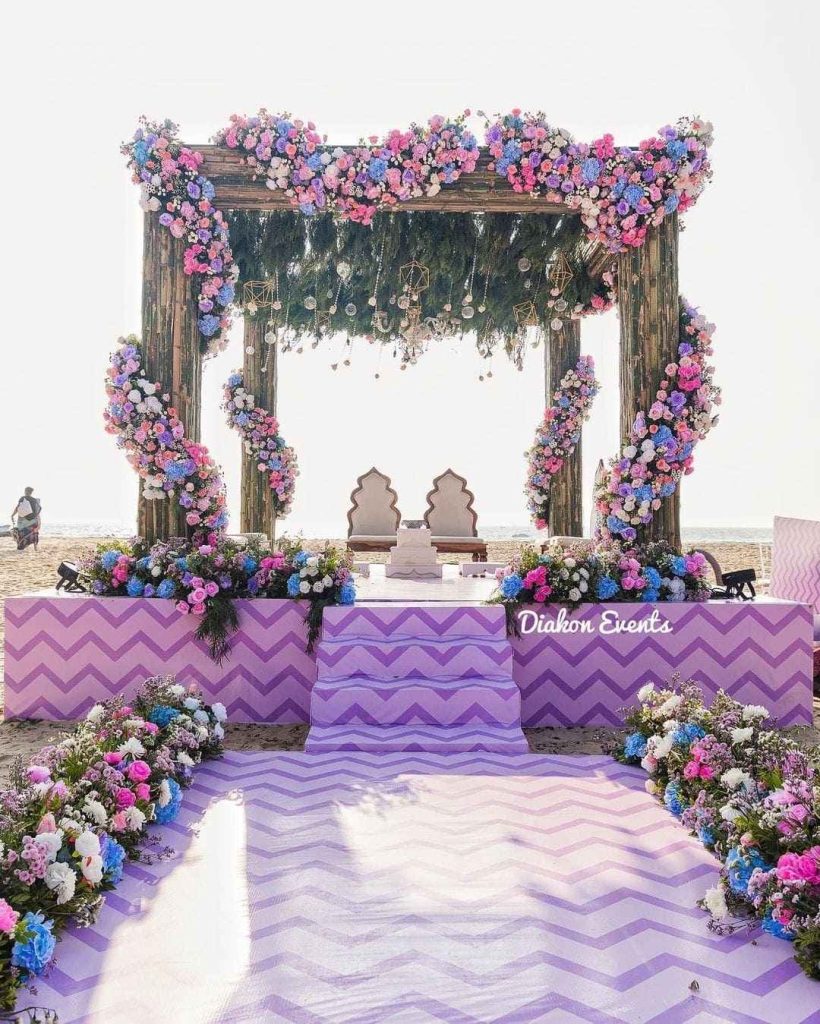 Credits: diakon_events
#9 The Allure of a Curvy Swindle in Beachfront Outdoor Wedding Decor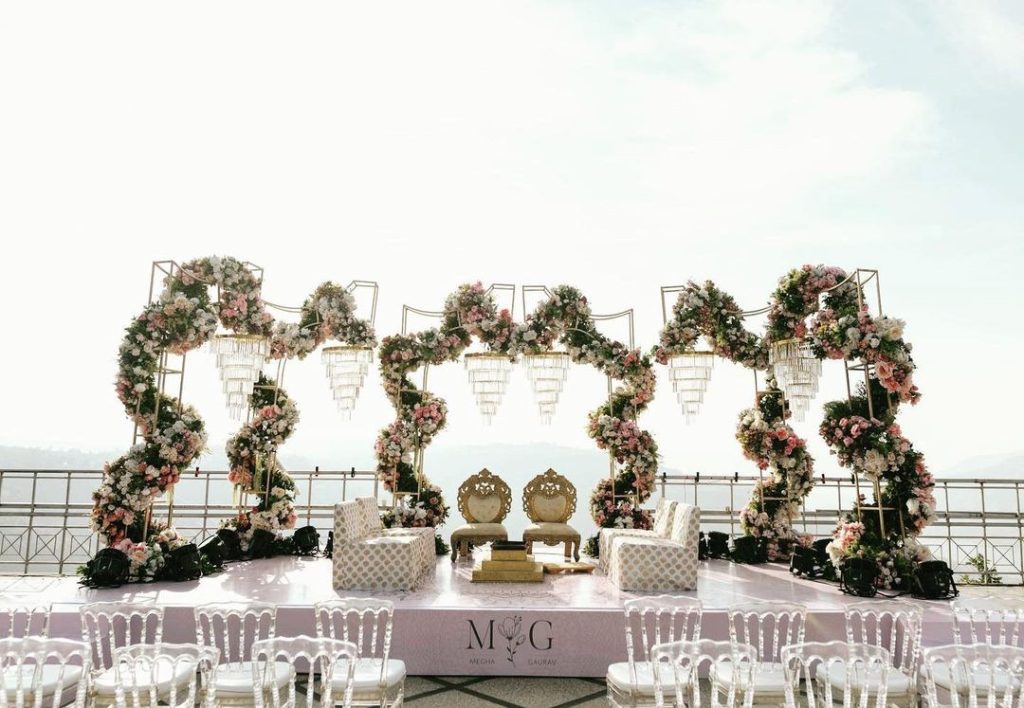 Credits: toshawpd
#10 A Stunning Mandap Adorned with Blooms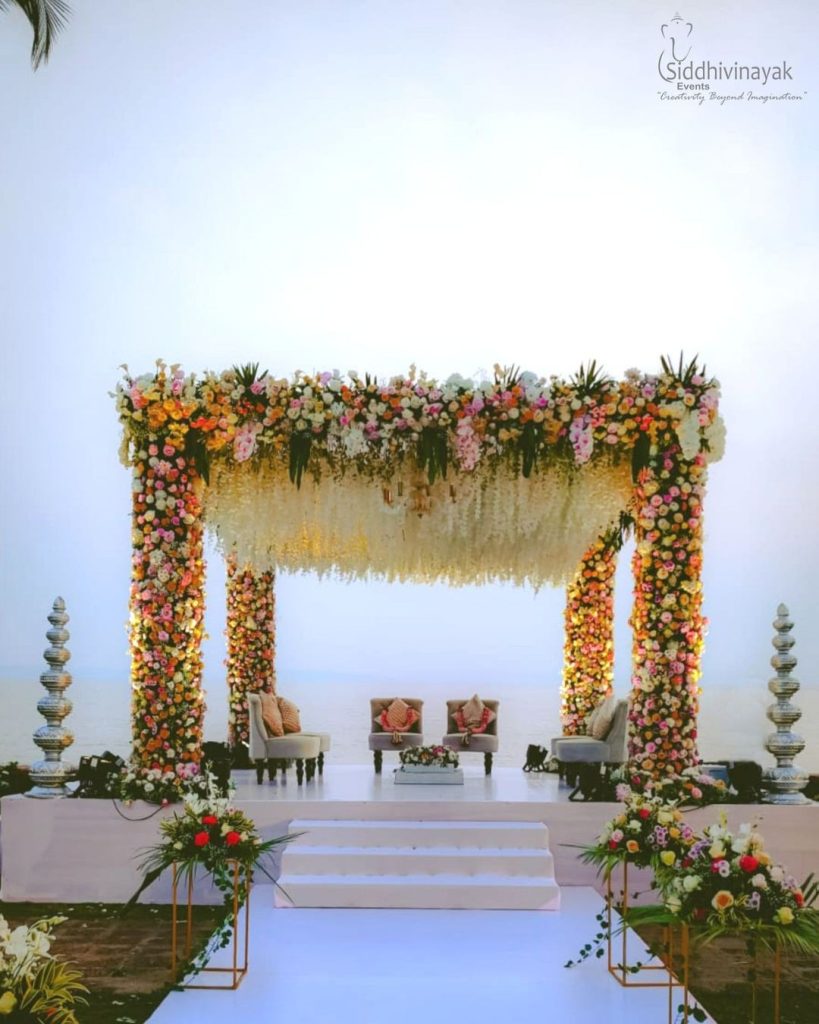 Credits: siddhivinayakevents
#11 The Cool and Refreshing Charm of Green Lushes in Outdoor Wedding Decor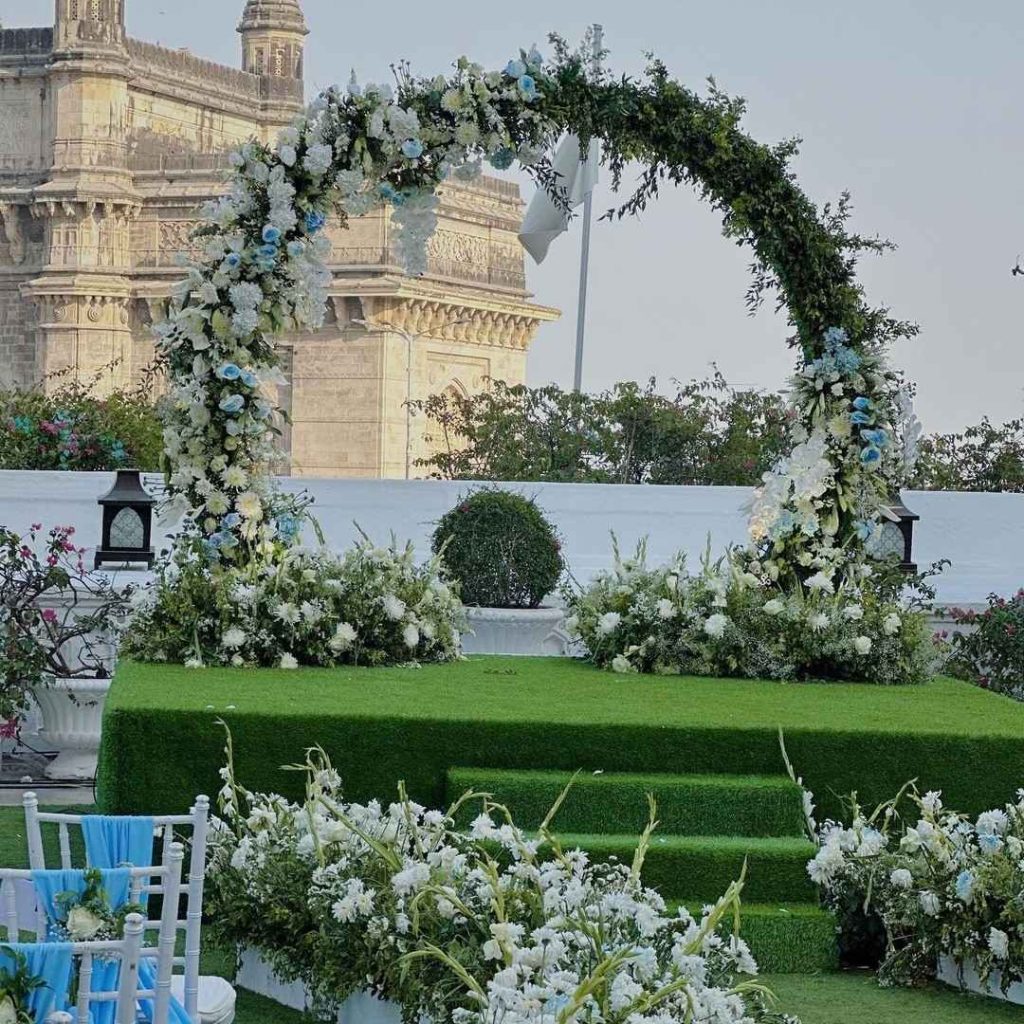 Credits: houeseofvivaah
#12 A Swastik of Flowers Steals the Show in this Mandap- highlight your outdoor wedding decor with this circle mandap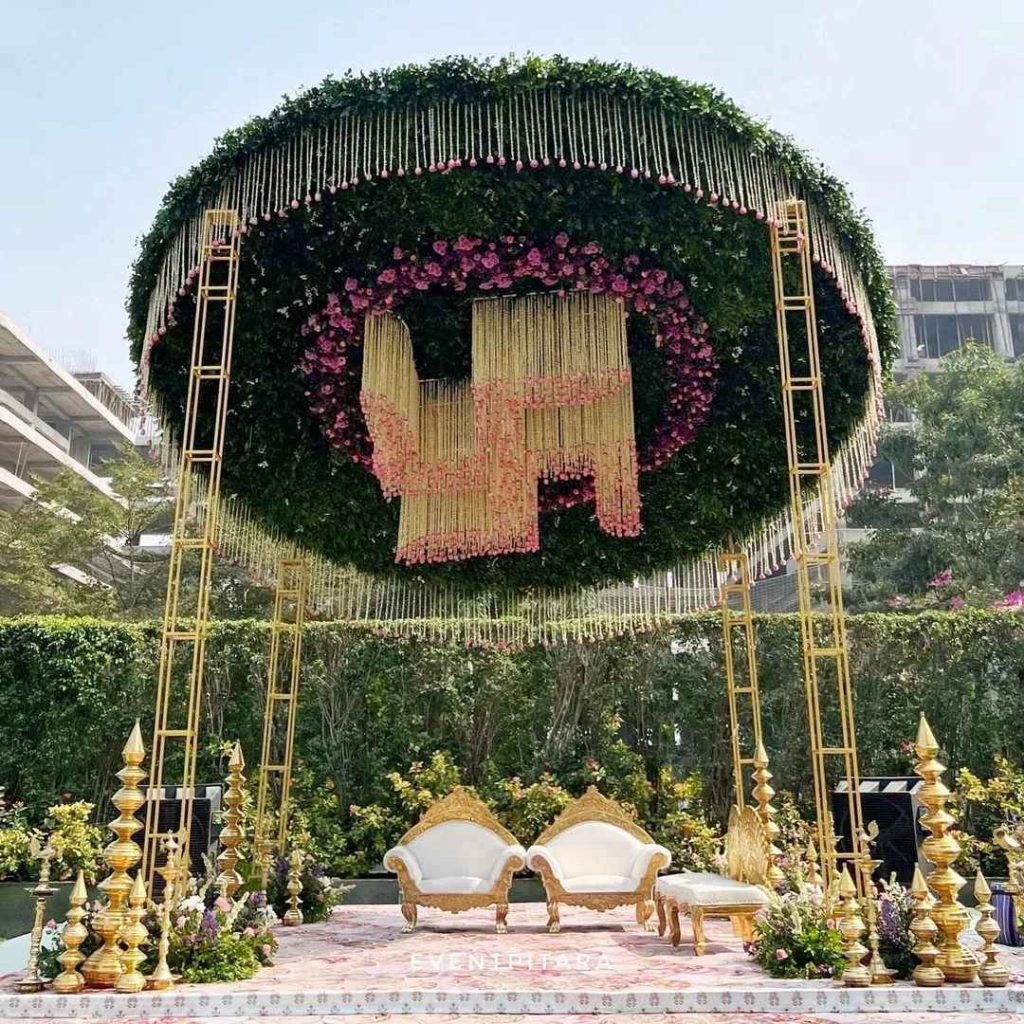 Credits: eventpitaraofficial
#13 Adding Color with a Gradient Floral Design in Outdoor Wedding Decor
Credits: riches.event
#14 Stunning Wedding Decor with Minimalist Floral Touches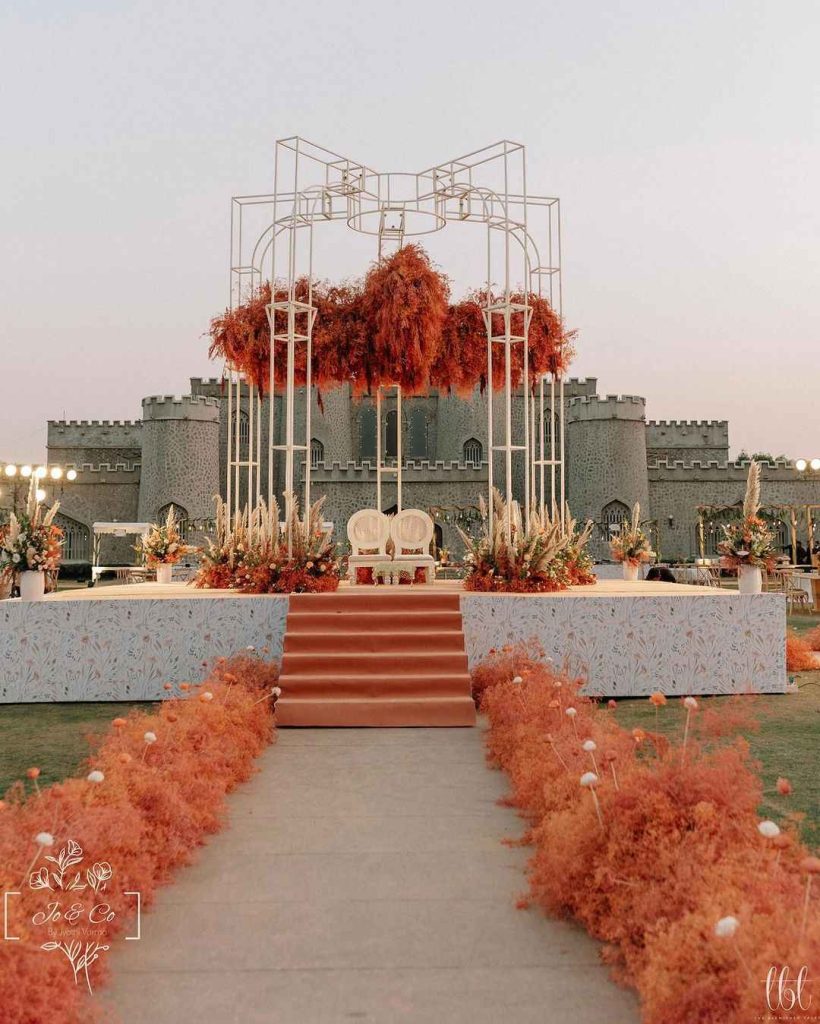 Credits: partywithjoandco
#15 Embrace Nature's Beauty in Your Mandap Design
Credits: nowandforever_official_
#16 Minimal Florals for a Truly Stunning Wedding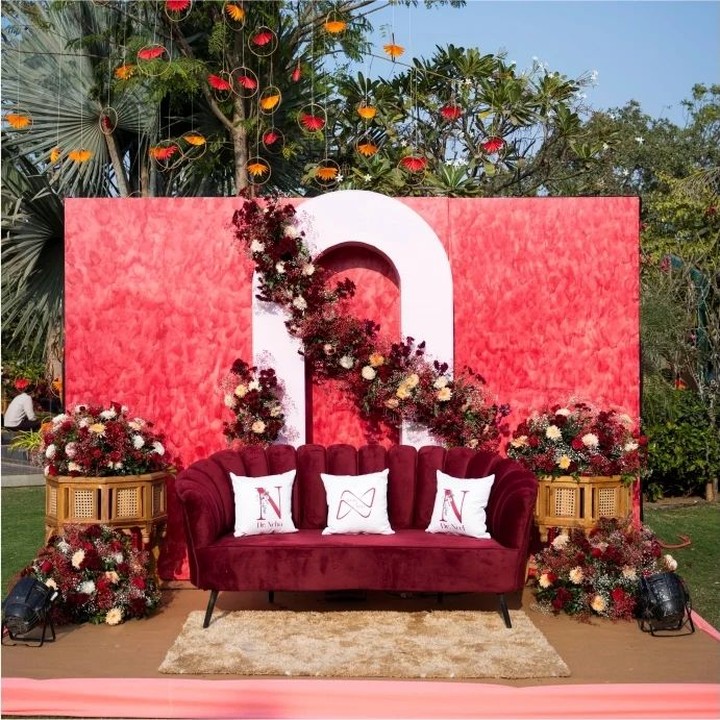 Credits: prayogdesignstudio
#17 Celebrating the Elegance of Simple Outdoor Wedding Decor
#18 Create Enchanting Outdoor Wedding Decor with a Lavender Palette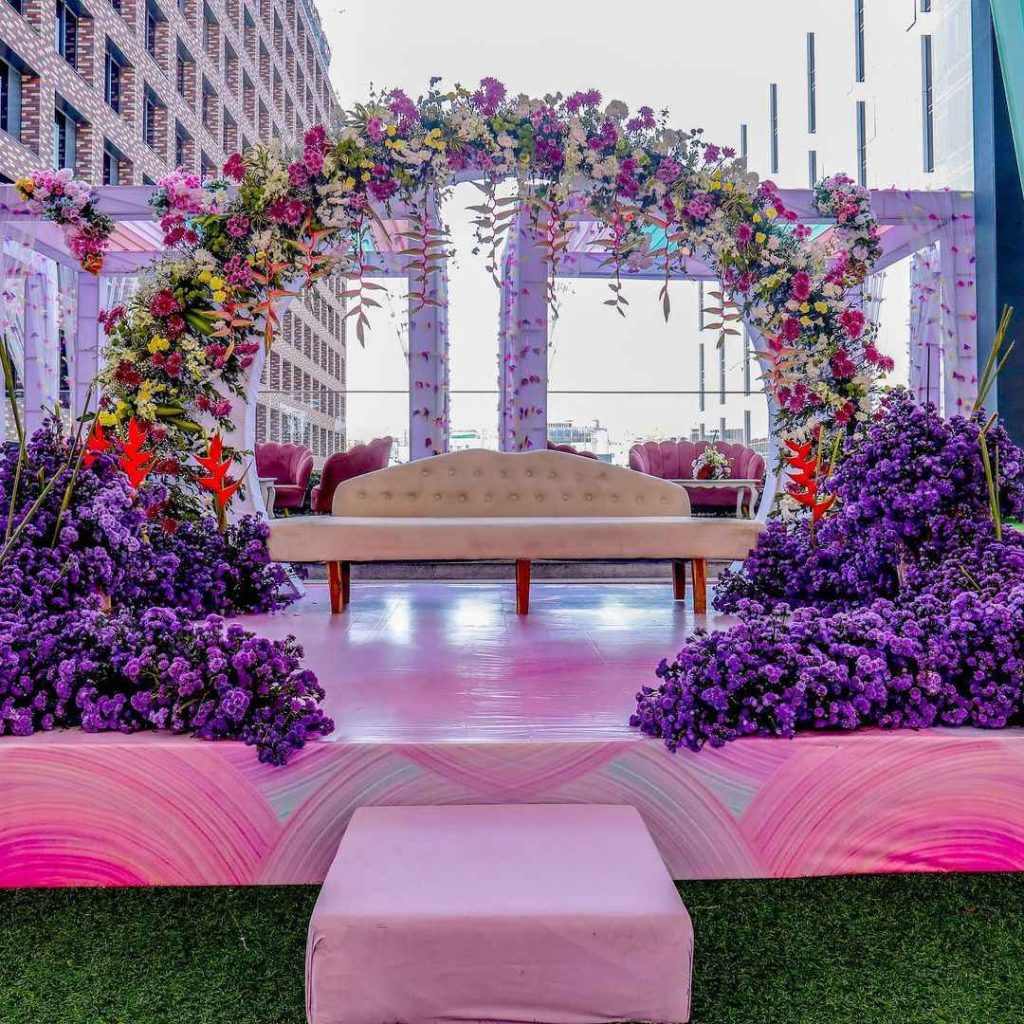 Credits: ishtetheweddingpeople
#19 Create a Magical Outdoor Wedding Atmosphere with a fusion of pink & purple colour palette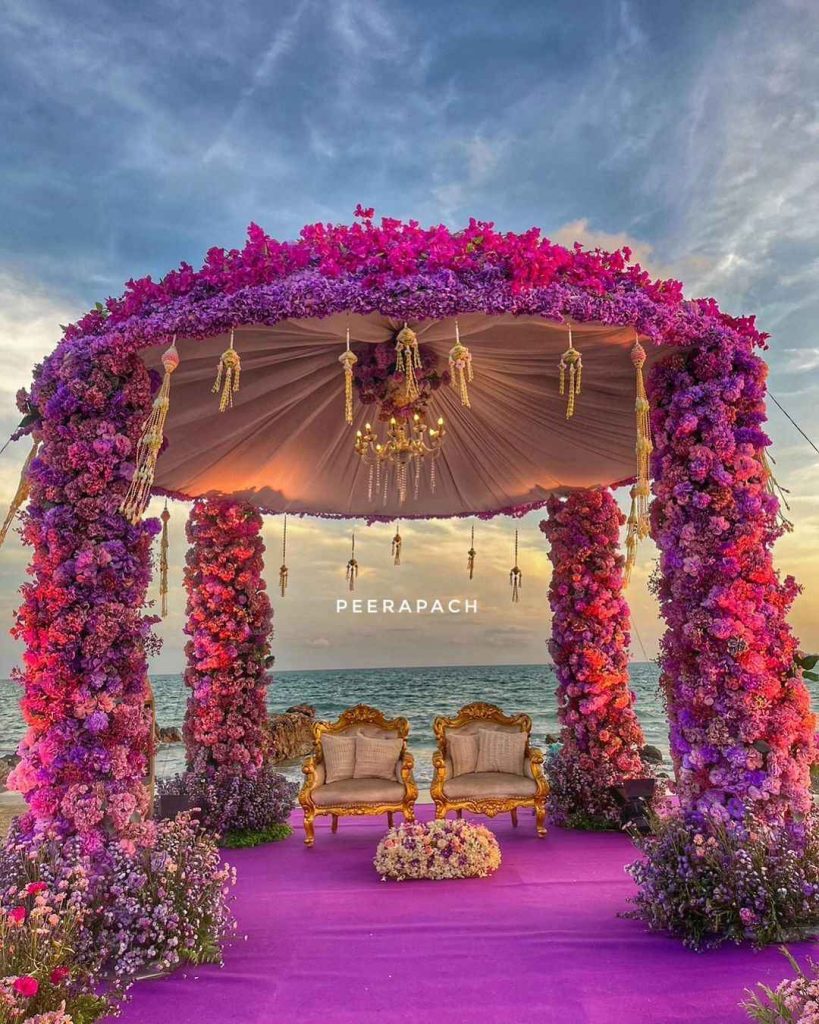 Credits: dp_designbypeerapach
#20 Adding lighting adds a magic touch to any outdoor wedding decor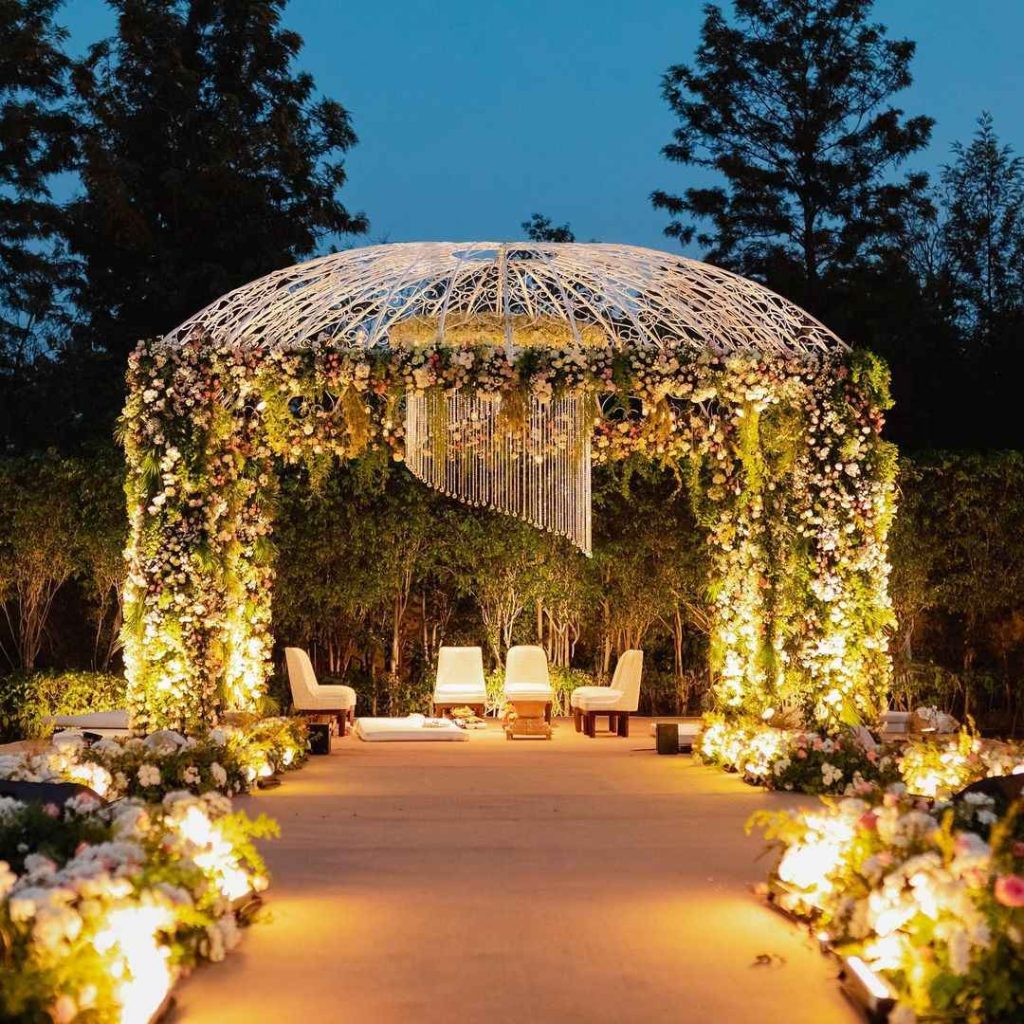 Credits: weddinglightsevents
#21 The magnificent red florals are a perfect addition for a serene places. The red color pops out amidst the serene night, making it a perfect outdoor wedding decor idea
Credits: dolisajakerakhnaweddingplanner
#22 Include some quirky designs to your wedding decor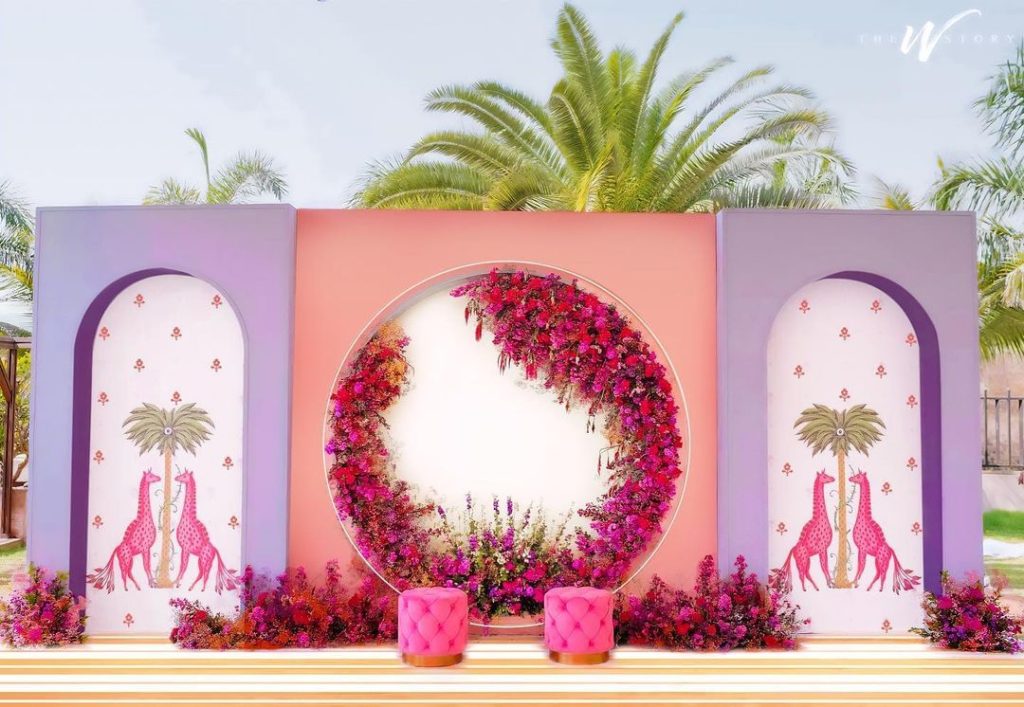 Credits: @design_hq
#23 A gorgeous wedding mandap with stunning florals for a an outdoor wedding decor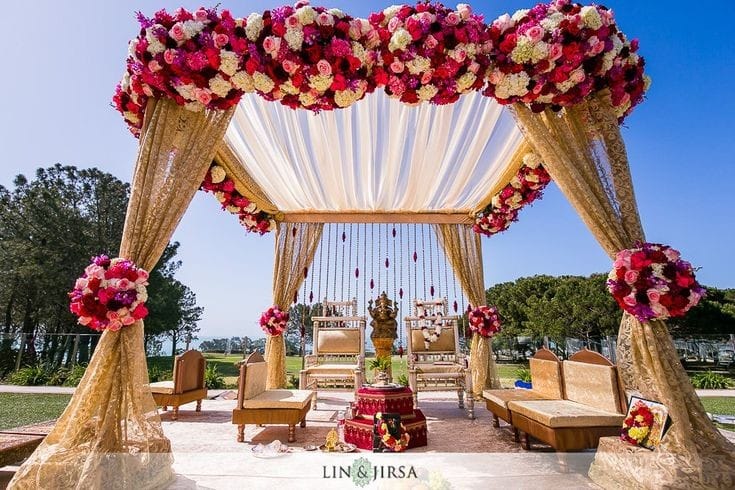 #24 An elegant outdoor wedding decor with evey little detail carefully planned & executed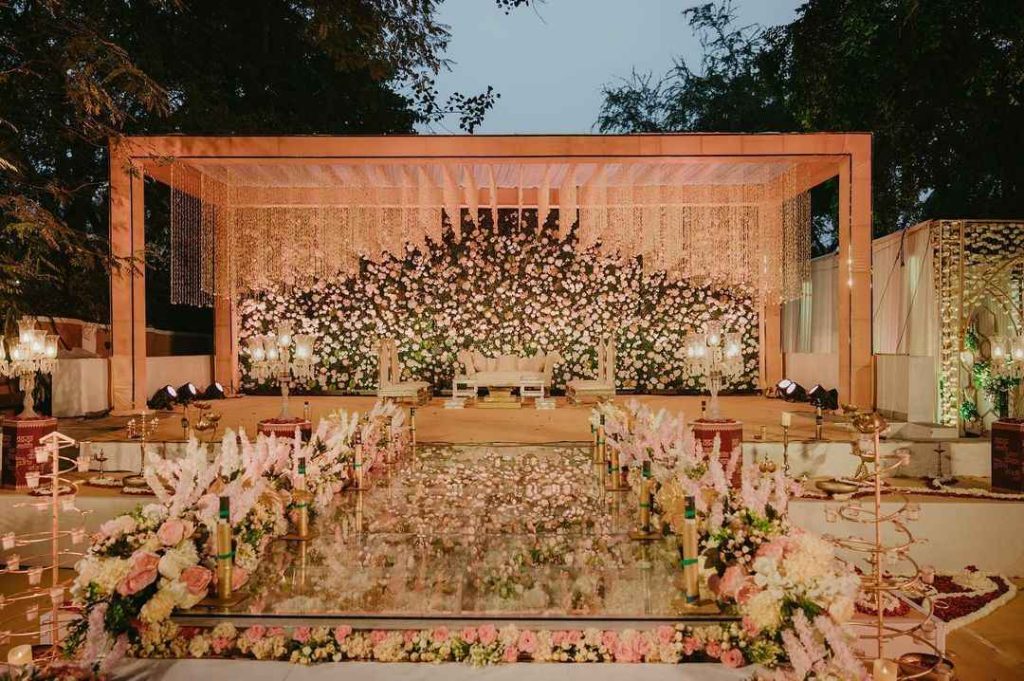 Credits: deluxedecorators
#25 Add Unique Props to Your Outdoor Wedding Decor