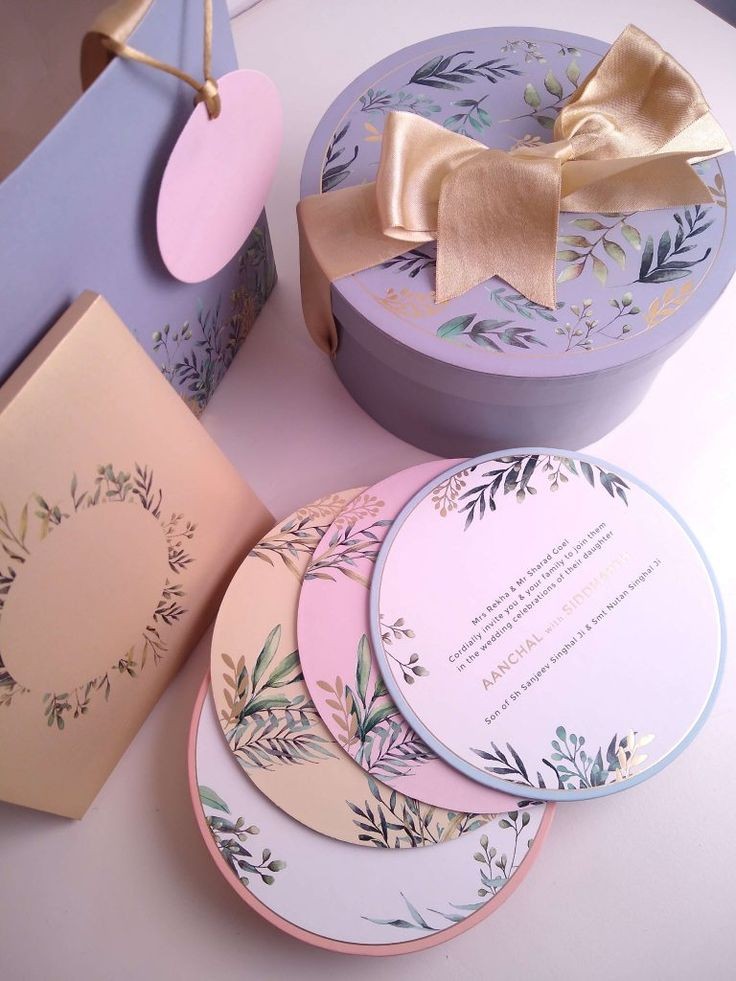 When planning your wedding, every decision counts, including your choice of wedding invitations.
You could be thinking how much is a wedding invite even going to cost? There are many types of wedding invites to choose from. From box invites to customized invites there are multiple options available to you. You can also opt for an eco-friendly invite where the paper that you choose for your wedding invitations can itself be used to plant a tree. Amazing rite?
When I first entered the wedding planning field, I assumed that fancy invites are expensive when compared to traditional invites. Oh, how wrong I was! Many beautiful wedding invitation designs are way more affordable than the traditional ones. This is mainly due to the thickness of the paper. A lot of small details make up for your wedding & the overall cost to design & print it. In this article, we will explore some tips to help you choose your wedding invites carefully and maximize your wedding budget.

1. Your wedding invite budget:
Before diving into the world of wedding invitations, it's essential to establish a realistic budget for this aspect of your wedding. Take into account the number of guests you would like to invite, any customization you would like & set your budget for your wedding invite. Having a clear budget in mind will guide your decision-making process and prevent overspending.
2. How many wedding invite designs do you need?
A lot of us go for two invite designs, one traditional wedding invite & and the other an informal invite for our friends & co-workers. You could go for one invite which is a combination of two. You don't necessarily have to make two invites when you can cut down your cost in half by choosing a design that appeals to all your guests.
3. DIY or semi-DIY wedding invite:
If you have a creative side and enjoy hands-on projects, consider designing and crafting your wedding invitations. DIY invites are a great budget-friendly option allowing you to personalize every detail while keeping the costs down. There are multiple ways to create your own personalized DIY. It doesn't necessarily have to take up all your time, as there are simpler ways such as adding a bow to your wedding invite to make it personal.
4. Opt for digital invitations:
Many of the gorgeous wedding invites that you see online can be recreated by yourself if you have the skills & tools. You could create your design with help of some amazing tools found online. Sending digital invitations can be a cost-effective and eco-friendly option, especially for couples with a large guest list. Digital invitations are also easy to edit, updating, saving you a lot of time & printing , reprinting costs and there are WhatsApp invites.
WhatsApp invites became especially prevalent during the Covid time. This greatly cuts your cost, travel time, travel expense & stress. It is a long-term tradition that the bride & groom's family visit other families in person to invite them for the wedding. The times are changing now & people prefer to either send invites via post or WhatsApp invites. We do think this is one of the changes that would stick even after Covid. It is practical & on par with the changing times.
Carefully selecting your wedding invitations can help you stay within your budget without sacrificing design or your style. You can create beautiful invitations that set the tone for your special day while maximizing your budget by establishing a realistic budget, prioritizing your invitation style, taking into account printing options, exploring DIY or digital alternatives, streamlining your invitation components, and planning for postage/ travel costs. To ensure that your wedding invites reflect your love story without going over budget, keep in mind that the goal is to strike a balance between your vision and your budget.

Before you select your wedding invite design, have you decided on your guest list? Know more on some tips & secrets to decide on your wedding guest list!