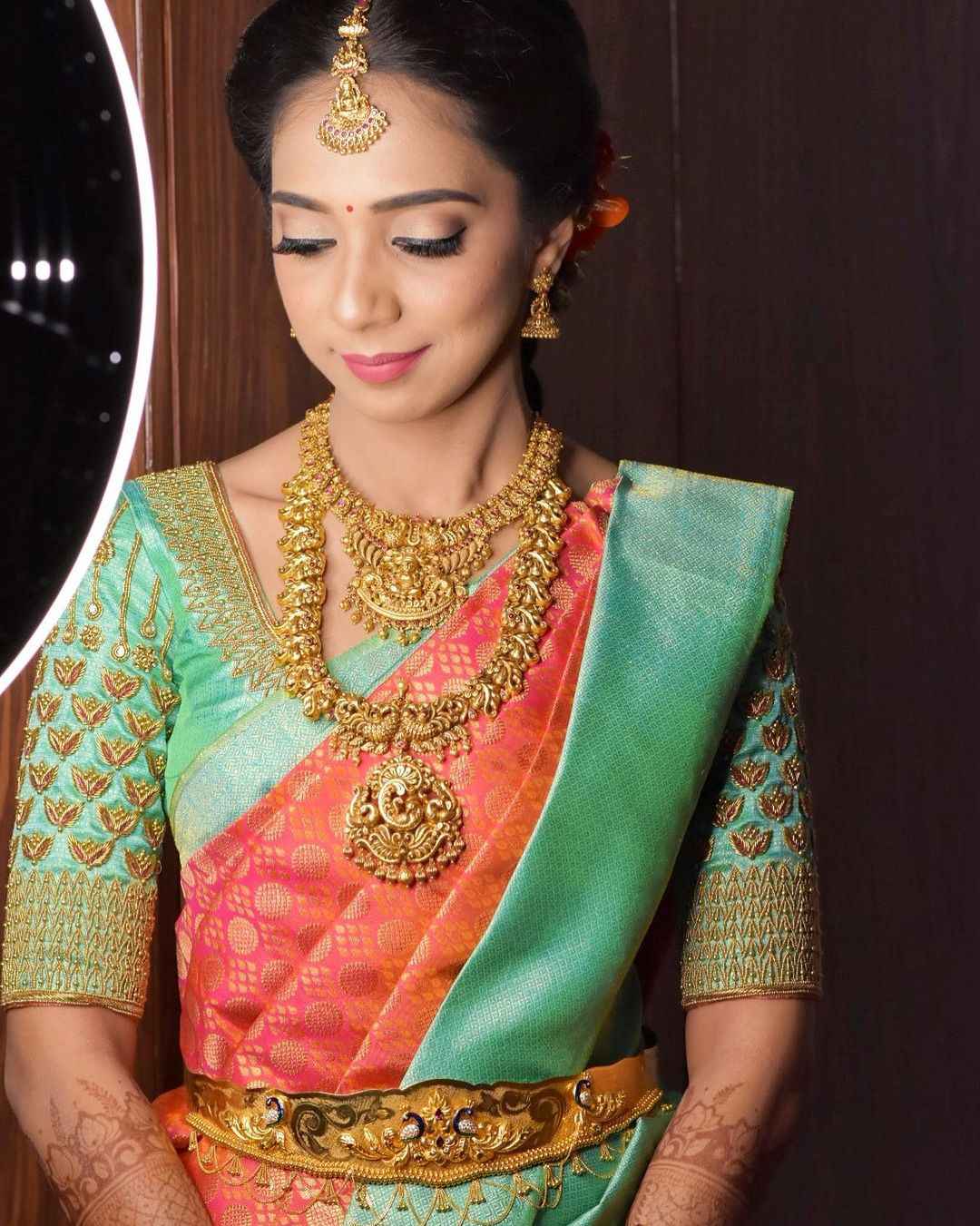 It's your wedding day, & all eyes are on you. Your wedding dress is sure to catch eyes, your makeup complements your overall look. It's essential to get your bridal makeup look right for your Big Day. Choosing your makeup style requires a process of choosing the right style for your personality. Here are some questions to ask yourself before starting the process. Try to visualize yourself as you answer them.
Do you prefer a natural look or a bold look?
Do you prefer Smokey eyes?
Do you prefer a traditional look or a modern & edgy look?
Do you prefer a matte complexion or a dewy complexion?
Are you a red lipstick bride?
Visualizing yourself in different bridal makeup styles help you in choosing the right look for you.
Bridal makeup look is a crucial part of your wedding day & here are some tips of Do's & Don'ts from professional bridal makeup artists to help you in making your choices.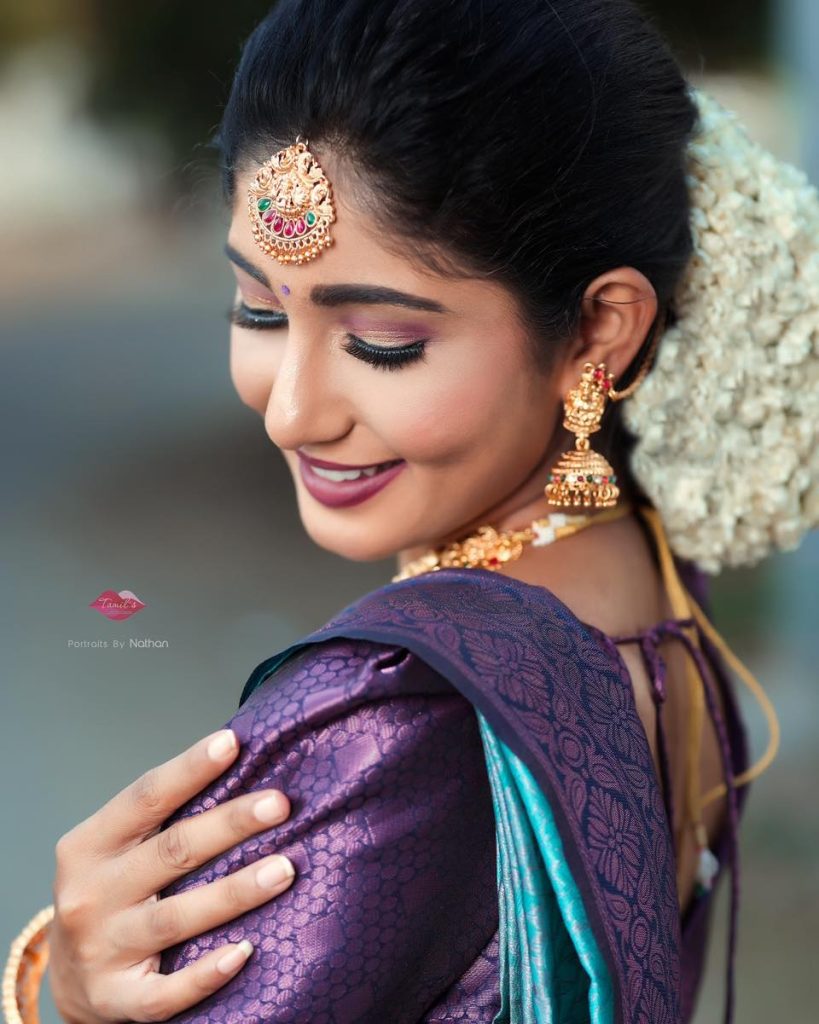 Credits: @tamils-makeover-artistry
Do's:
Do maintain a good skincare routine: The secret to flawless makeup is a healthy & well-prepared skin. Before applying any makeup, make sure your skin is properly cleansed, toned & moisturized.
Do get your bridal look references: Look for ideas & inspirations on social media or magazines & bring them to your makeup artist for reference
Do a trial run: Get your makeup trial run done with your preferred makeup artist to get a better idea of what you want. A trial run will also allow your makeup artist to get to know your skin & your preferences.
Do choose a makeup look that complements your wedding wear, your skin tone & one that is long lasting.
Do use a primer to ensure a long-lasting makeup looks. This will help to smooth out any imperfections on your skin.
If you are going for a dramatic look, use false eye lashes that help to add extra volume.
Use a setting spray to keep your makeup even toned all through the day.
Do go for a waterproof eyeliner & mascara. This will be greatly helpful during any emotional moments during your wedding day.
Start hydrating your skin well in advance to your big day to ensure an even toned & smooth makeup application
Do choose long lasting makeup & lipstick that require minimal touch-ups.
Don'ts:
Experimenting on your wedding day: Keep your makeup simple, elegant, timeless & stick to your plan. Your wedding day is not the time to experiment with dramatic makeup styles.
Neglect your lips: Make sure to use a long-lasting lipstick & one that complements your skin tone. Washed out lips don't look good with your bridal look.
Forget to touch up: Pack a small makeup bag with lipstick, powder, towel & blotting papers to touch up your makeup throughout the day for a refreshing look.
Use glitters excessively: A little bit of glitter or shimmer can add some sparkle to your look, but too much can make you look oily or too shiny in photos.
Using new products: Your skin tone might not accept some products & it's proactive to choose your products well in advance to your wedding day. Experimenting with new products on your wedding day is not advisable.
Ignore your natural features: Your bridal makeup is to complement your natural features & bring out the best version of yourself,
Apply makeup in harsh lighting: Make sure to apply your makeup in natural lighting to ensure the right look. Applying your makeup under a harsh lighting can make it look completely different.
Bridal makeup should enhance your natural beauty & make you feel beautiful & confident on your wedding day. These are some do's & don'ts from professional makeup artist to help you choose the right look.