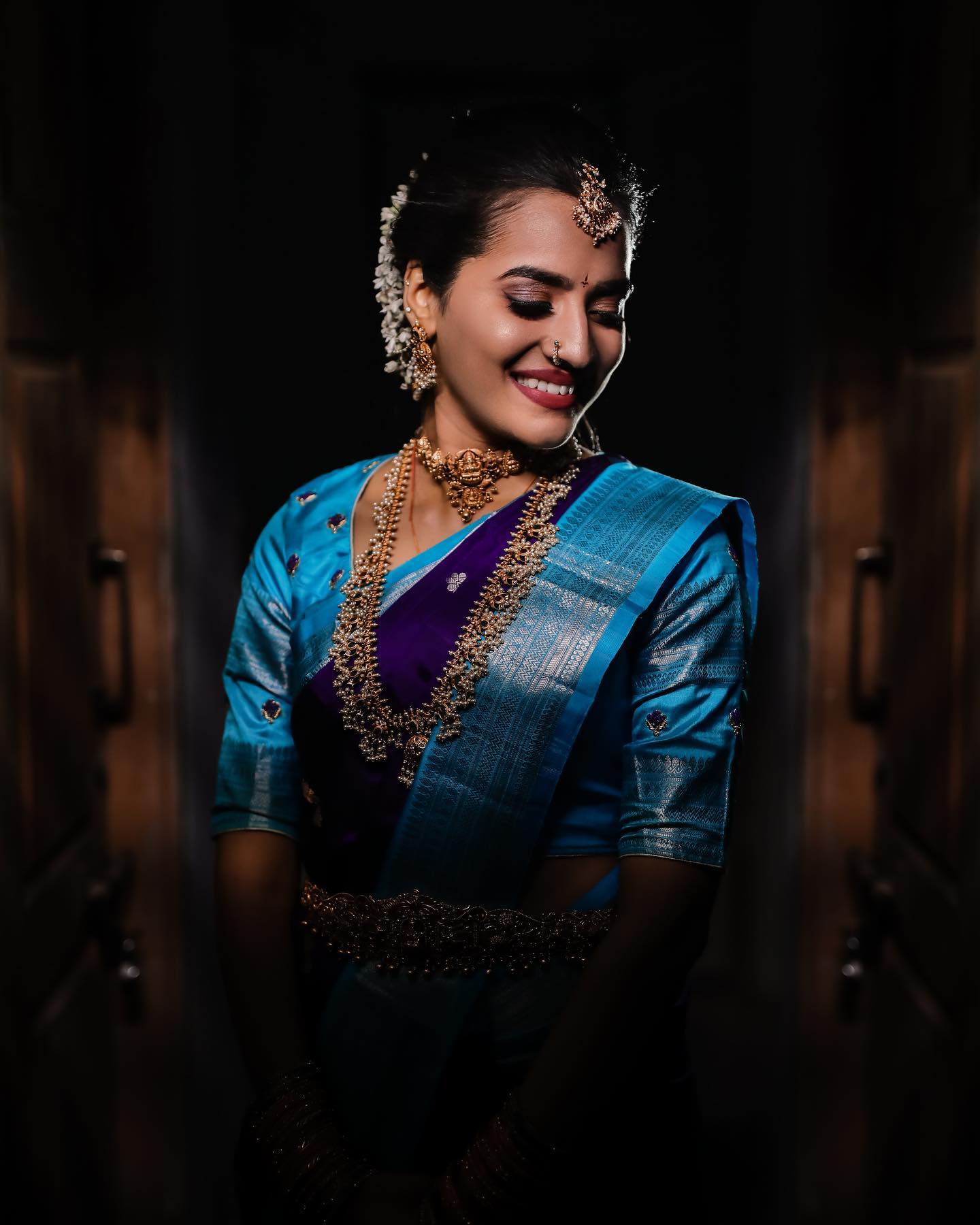 We know how overwhelming it can be to choose the right bridal makeup look for your wedding day. There are a lot of choices & this could get very confusing if you are not sure how to filter them. Here are a few key things that can help narrow down your options & find the perfect look for you.
What is your preferred style? Before you start looking at makeup styles & Pinterest for wedding looks, think about how you want to look on your wedding day. Do you want to go for something classic, traditional or modern & edgy? Bold look or subtle tones? Answering these could be your starting point in choosing your bridal makeup look. Also have a look at some Do's & Don'ts of bridal makeup before you set your mind on a specific makeup style.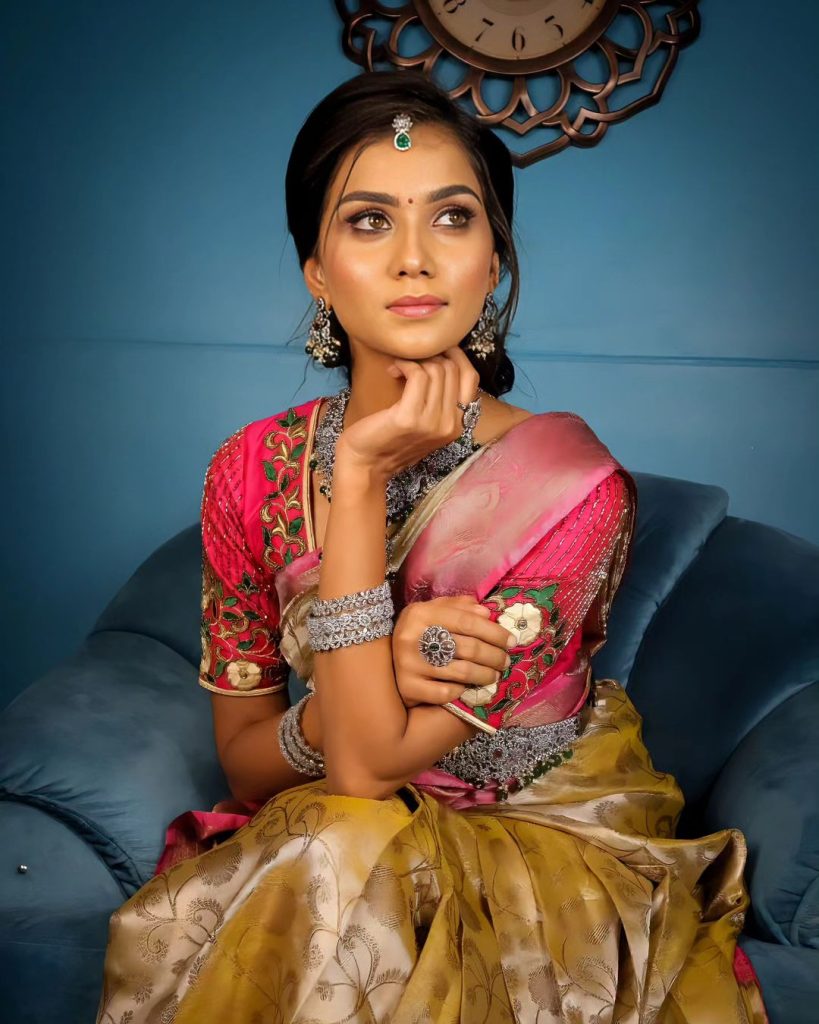 Credits: @makeup_artist_nivya
Complement your wedding dress: Do not compete with your wedding dress. The style of your wedding lehenga/ wedding saree, the colours & the overall vibes of your wedding dress play a major role when you choose your wedding dress. If your dress is ornate with very detailed work, a subtle makeup look might be a great way to go.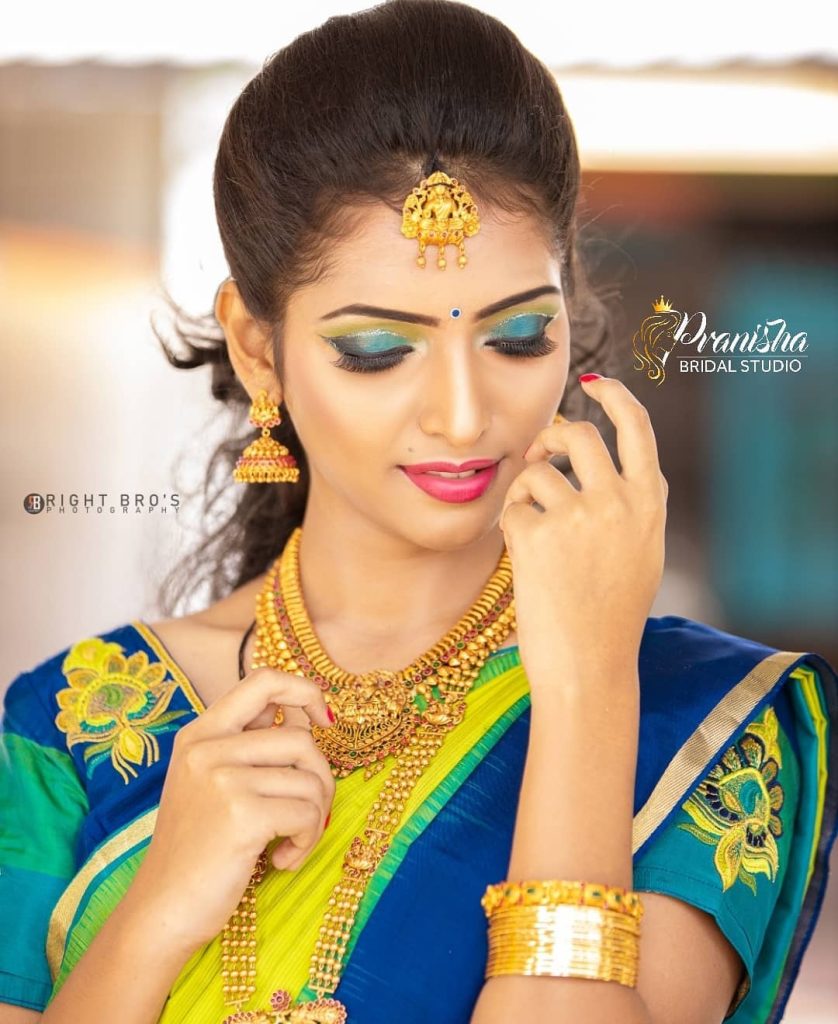 Credits: @ pranishabridalstudio
Consider the time of day: Your bridal makeup style also depends on the time of day. For your reception you can go for a bold look and for your muhurta you can opt for a sun kissed radiant makeup look.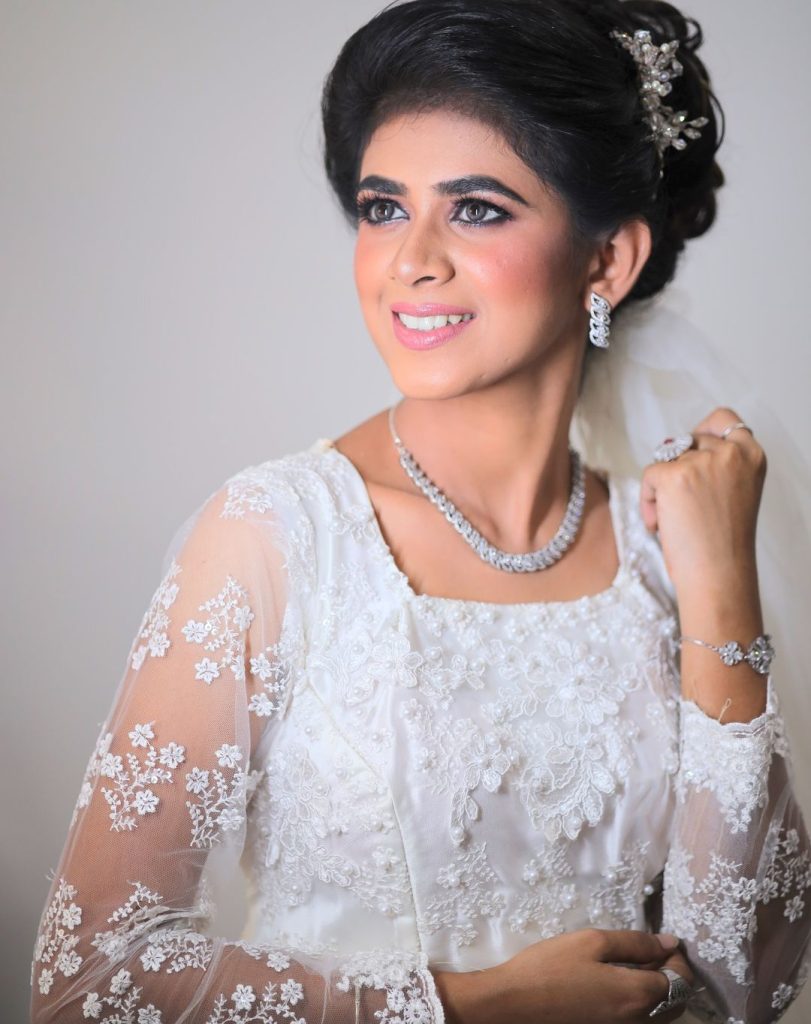 Credits: @ bloombridalstudio
Know your skin type: Your skin type plays a major role when choosing your makeup products. If you have a dry skin you might want to go for hydrating products and if you have oily skin you might want to choose oil-free products.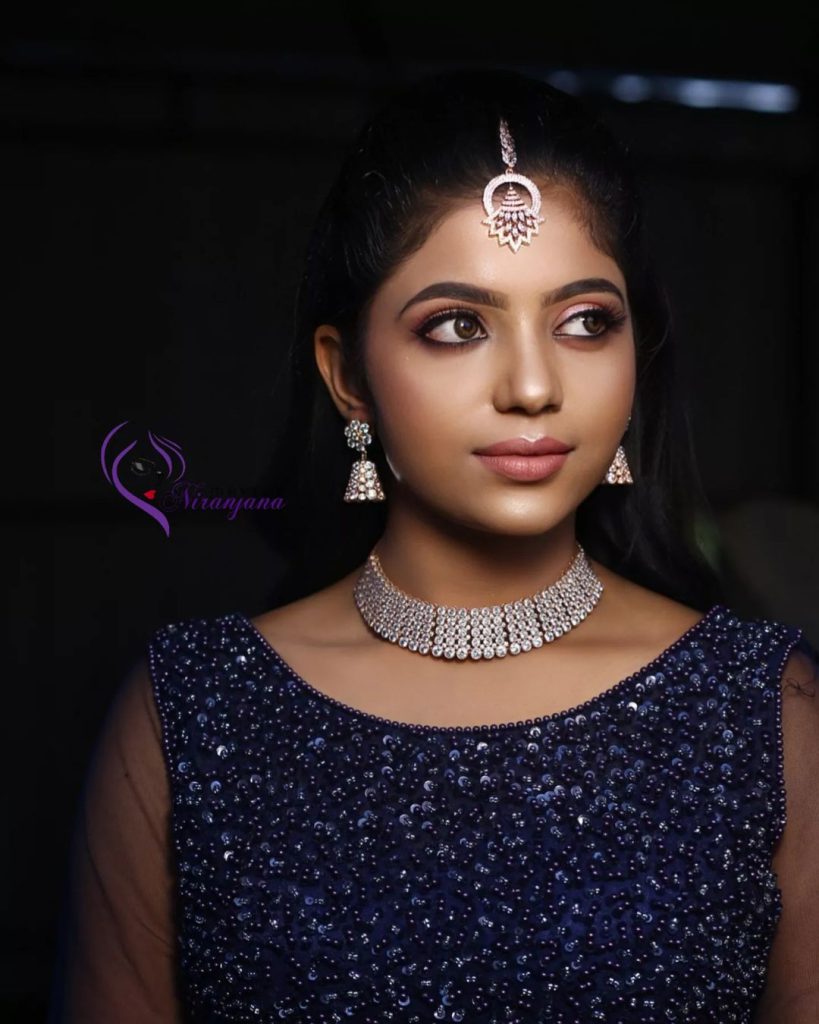 Credits: @ Lavender's beauty & salon
Opt for waterproof & long-lasting products: There a lot of functions when it comes to Indian weddings. You haldi, sangeet, reception & muhurtham will all require different makeup products. The one common thing to make sure would be that you opt for long lasting makeup products for all your functions. Your photo sessions & group photos after the function will last longer than your anticipated time. When it comes to your haldi or manjal neer festivals, light makeup could be preferred as you would only be taking few pics before the festive begins.
Credits: @ bridalstudionoor
Choose the style that highlight your natural features: Choose the bridal makeup style that enhances your natural features.
Do a trial run: Before you choose your bridal makeup artist, do a trial run of the makeup style you choose with them. This would give an opportunity for the both of you to see how the makeup looks on you & make any changes.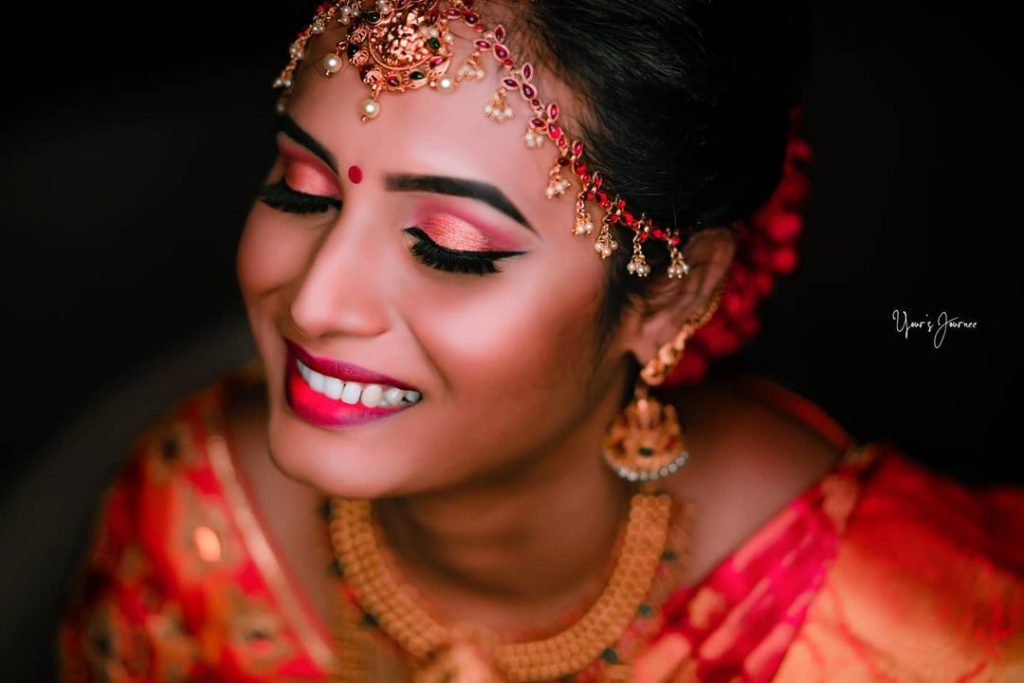 Credits: @ PurpleMakeupStudio
Your décor, dress & lighting: Your wedding photos makeup for all the efforts you have taken. It's important to choose a makeup look that suits you & that will photograph well.
Choose a bridal makeup style that makes you feel like the best version of yourself, and you'll be sure to shine on your big day. Your wedding day is all about you, create your own style, one that makes you feel beautiful & confident.